2019 Agenda
To see the agenda overview, including registration and exhibit hall hours, visit this page.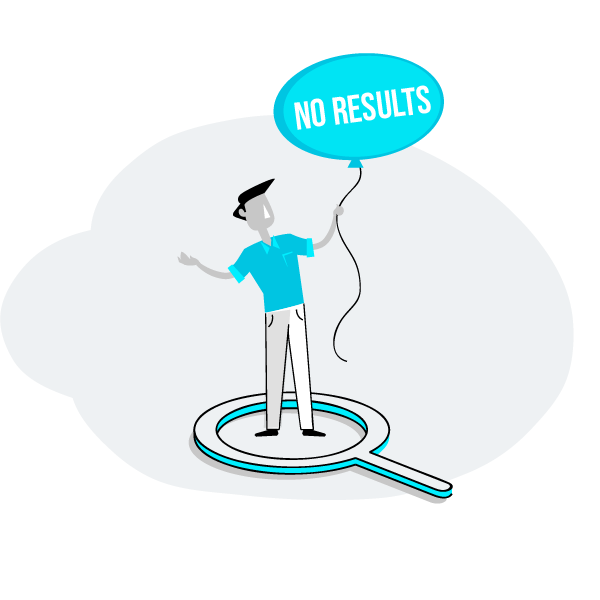 Wed, Oct 30
Registration & Badge Pickup
General Session 1
General Session
The Drive to Value-Based Care: How Health and Human Services (HHS) is Promoting Innovation
The Deputy Secretary will discuss the Administration's vision for healthcare and the efforts to encourage innovation in healthcare by empowering patients, increasing care coordination, transitioning to value-based care and removing regulatory burden.
SPEAKER: Eric Hargan, Deputy Secretary, Health & Human Services
MODERATOR: Annie Lamont, Managing Partner, Oak HC/FT
General Session 2
General Session
Great Healthcare for You: Building a Healthcare System that Delivers More Options, Lower Cost, and Better Health.
The Trump Administration is committed to ensuring the world's best healthcare for ALL Americans. That means Great Healthcare for You. We are doing so by protecting vulnerable patients, making healthcare more affordable, giving Americans more options and more control, and delivering the high-quality care Americans deserve. We want Better Health, Longer Lives, at Lower Cost.
SPEAKER: Joseph Grogan, Assistant to the President of the United States and Director of the Domestic Policy Council, The White House
General Session 3
General Session
A Winning Plan for Universal Coverage
United States Senator and Presidential Candidate Michael Bennet lays out his vision to cover everyone, lower costs, and give families an insurance choice by creating his public option, Medicare-X. Join Bennet to discuss his rural health plan, surprise medical bills legislation, and 10 years of bipartisan work in Congress to bolster innovation and breakthrough cures for American families.
SPEAKER: Michael Bennet, Candidate for President, Bennet for America
MODERATOR: Ezekiel J. Emanuel M.D., Ph.D., Chair, Department of Medical Ethics and Health Policy, University of Pennsylvania
General Session 4
General Session
Can You Hear Me Now?: Engaging Patients in Accelerating the Development of New Cancer Therapies
The 21st Century Cures Act defined the role of Real-World Evidence in the development and commercialization of drugs and biologics. It also highlighted the untapped value of the Voice-of-the-Patient as a pivotal source of real-world data. Engaging the patient is especially important in the development of new therapeutic approaches and products for treatment of cancer. Solutions relating to successful cancer treatment must combine scientific/clinical advances and inclusion of the patient as an active participant in his/her own healthcare journey. New platforms are evolving that focus on prospectively capturing patients' knowledge of their disease, compliance to treatments, and role in shared decision making. The patient's "Voice" is now as important as his/her "Genetic Profile".
SPEAKER: Greg Simon, Former President, Biden Cancer Initiative; Acting President, MediMergent LLC
General Session 5
General Session
From Sick Care to Health Care: Empowering People to Become their Own Health Advocates
How can social media help people take charge of their health? Join Dr. Freddy Abnousi, Head of Healthcare Research at Facebook, along with surprise speakers from leading healthcare organizations, to learn more about what Facebook has in store.
SPEAKER: Freddy Abnousi, MD, MBA, MSc., Head of Healthcare, Research, Facebook
HEP Strategic Investing Summit
Executive Playbook: Ezra Mehlman, a healthcare growth equity investor and professor at Columbia Business School, will deliver a curriculum for hospital, health plan senior executives who are interested in standing up and operating strategic venture funds.
Consortium Health Plans
Navigating Large Purchasers: Insights to the Decision-Making Process In this session, executive leaders will share how large payers (and customers) make purchasing decisions, and then reveal the secrets to successfully navigating to the final decision-makers.
McKinsey & Company
Government Health: Medicaid Innovation Workshop: This forum from McKinsey & Company's Medicaid practice and Center for US Health System Reform, includes a series of timely sessions with leaders in policy, government, and public healthcare administration on critical topics to become Medicaid Agencies of the Future. Agencies will need to support growing and diverse Medicaid beneficiaries, keep pace with innovation within and outside of healthcare, be financially sustainable, and build the right capabilities to drive and sustain this change
Evercore ISI
Demystifying the Digital Therapeutics Ecosystem: Mike Newshel and Suzie Yoon, healthcare equity analysts at Evercore ISI, will offer a series of panels aimed at demystifying this new class of technology-driven disruptors. Content will appeal to a broad audience, including payers, pharma/device partners, benefit managers, growth investors, and industry technologists.
HCEG - Leadership and Innovation
This session examines how healthcare executives can accelerate innovation and lead the digital transformation of their organizations with more effective communication, collaboration, teamwork, and culture; and open the door to truly innovative transformation and change.Lunch is included for all attendees!
WOMEN at HLTH Program
Lead Sponsor: Livongo
Co-Sponsor: Verizon


We hear a lot about why we need to increase the number of female leaders throughout the health ecosystem: now let's hear who is making this happen! These organizations are passionately paving paths for the entire industry to follow en route to achieving parity in the C-Suites of health care and health tech.
12:00pm-12:30pm
Introduction by: Lisa Suennen, Lead, Digital & Technology Group, Lead, Manatt Ventures, and Managing Director, Manatt Health
Speaker: Pooja Kumar, Partner, McKinsey & Company
McKinsey & Company: Filling the Female Pipeline: Insights From "Women in the Workplace – Healthcare Industry"
Healthcare is in many ways one of the best industries for women, although challenges remain. Drawing on the findings from Women in the Workplace, the largest comprehensive study of the state of women in corporate America which involves more than 329 companies, this session will explore the state of women in healthcare, dive into the most counter-intuitive insights, and surface proven solutions for a more flexible and inclusive working culture.
12:30pm-12:50pm
Introduction by: Lisa Suennen, Lead, Digital & Technology Group, Lead, Manatt Ventures, and Managing Director, Manatt Health
Speaker: Lisa Stella, Principal, Mercer
Mercer: Health, Wealth and Career: a multi-dimensional approach to helping women in the workforce thrive
While many employers focus intensively on the career experience of women, including attraction, retention and promotion, health and financial wellness are critical components of overall engagement and success. Learn more about the unique needs of women in the workforce and innovative strategies for helping the women in your organization thrive.
12:50pm-1:10pm
Introduction by: Lisa Suennen, Lead, Digital & Technology Group, Lead, Manatt Ventures, and Managing Director, Manatt Health
Speaker: Parie Garg, Partner, Health & Life Sciences, Oliver Wyman
Oliver Wyman: Women in Healthcare Leadership 2019 Survey Results
Explore Oliver Wyman and HLTH's new research focused on the concept of building affinity -- a cornerstone of trust that drives career progression regardless of gender. The findings shine a light on differing perceptions related to "good" leadership", sponsorship, and commitment that must be understood to achieve parity.
1:10pm-1:30pm
Introduction by: Lisa Suennen, Lead, Digital & Technology Group, Lead, Manatt Ventures, and Managing Director, Manatt Health
Speakers: Leslie Henshaw, Partner, Deerfield Management and Mia Jung, Partner, Oxeon Partners
Break Into the Boardroom: Practical Approaches to Tackling Boardroom Diversity
Break into the Boardroom co-founders, Leslie Henshaw and Mia Jung, discuss practical approaches to positively moving the needle on boardroom diversity.
1:30pm-2:00pm
Moderator: Cathrin Stickney, Founder & CEO Parity.Org
Parity.org: 7 Things Smart Companies Do to Close the Gender Gap
Followed by Fireside Chat with:
Carolyn Magill, CEO, Aetion
Meghan Tuohig, Chief People Officer, Overstock
2:00pm-2:20pm
Interviewer: Joy Rios, Health IT Strategist, Chirpy Bird Health IT Consulting & Co-Podcast Host, HIT Like A Girl
Healthtech Women: Actionable Discussion on Supporting Women Through Expert Networking
2:20pm-2:40pm
Interviewer: Joy Rios, Health IT Strategist, Chirpy Bird Health IT Consulting & Co-Podcast Host, HIT Like A Girl
Speaker: Maria Palombini, Director, Communities and Opportunities Development, Life Sciences, IEEE Standards Association
Speaker: Eliza Lo Chin, MD, MPH, Executive Director, American Medical Women's Association (AMWA)
What's Working in Women Designing & Delivering Health Solutions & Services
Advancing women into leadership roles across the health ecosystem affords the industry to gain their unique insights and strategies on how to best develop and deliver solutions and services that meet the needs of health purchasers - of whom 80% just happen to be women!
2:40pm-3:00pm
Introduced by: Joy Rios, Health IT Strategist, Chirpy Bird Health IT Consulting & Co-Podcast Host, HIT Like A Girl
Speaker: Adimika Arthur, Executive Director, HealthTech4Medicaid
Speaker: Emma Cartmell, Cartmell Ventures, and Executive Director, Cartwheel Health Foundation Voices for the Vulnerable Across America
HealthTech4Medicaid: Advancing Women's Lives and Leadership
The nearly 50 million Americans living in rural America experience a higher rate of chronic disease and a lower life expectancy than their urban counterparts. Learn about some of the innovative solutions that are addressing health disparities or rural Americans.
3:00pm-4:00pm
WOMEN at HLTH Networking Reception
There's no better way to celebrate progress than with a toast! Join our WOMEN at HLTH presenters in raising a glass to praise the many initiatives that are moving the needle in achieving parity in the C-Suites and board rooms throughout the ecosystem of health!