2019 Agenda
To see the agenda overview, including registration and exhibit hall hours, visit this page.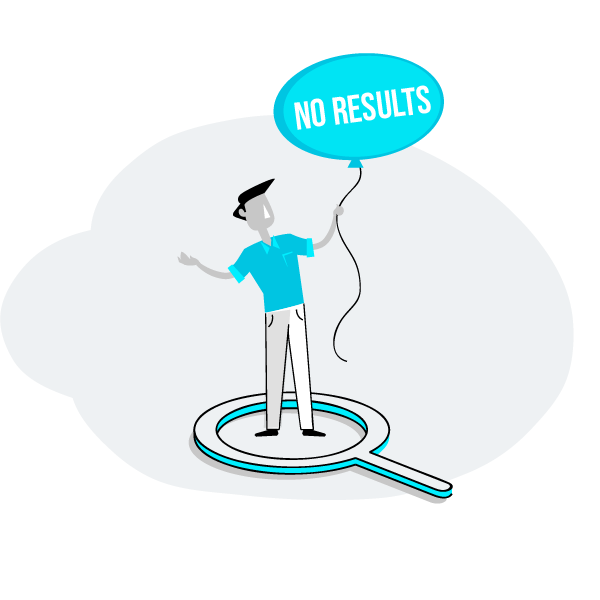 Sun, Oct 27
Ernst & Young (EY) Webinar
12:00 AM - 12:00 AM Session 1
12:00 AM - 12:00 AM Session 1
12:00 AM - 12:00 AM Session 1
12:00 AM - 12:00 AM Session 1
12:00 AM - 12:00 AM Session 1
12:00 AM - 12:00 AM Session 2
12:00 AM - 12:00 AM Session 2
12:00 AM - 12:00 AM Session 2
12:00 AM - 12:00 AM Session 2
12:00 AM - 12:00 AM Session 2
12:00 AM - 12:00 AM Session 3
12:00 AM - 12:00 AM Session 3
12:00 AM - 12:00 AM Session 3
12:00 AM - 12:00 AM Session 3
12:00 AM - 12:00 AM Session 3
12:00 AM - 12:00 AM Session 4
12:00 AM - 12:00 AM Session 4
12:00 AM - 12:00 AM Session 4
12:00 AM - 12:00 AM Session 4
12:00 AM - 12:00 AM Session 4
Opening Remarks
General Session
Jonathan Weiner, Founder, Chairman, & CEO, HLTH
Registration & Badge Pickup
Together.Health
2019 Fall Summit: This year, Together.Health is excited to be partnering with HLTH, to convene community leaders in digital health innovation from throughout the country and world. At this highly interactive event, you'll learn about how collaboration through a regional and national ecosystems approach is leading to successful partnerships and a more efficient, frictionless marketplace for scaling innovative healthcare solutions.
American Medical Association
Healing Digital Health Headaches: Bridging the divide between medicine and innovation: The AMA, along with leaders in digital health, will highlight the emerging trends in medical technology and innovation, including the rise and application of AI and the crucial role physicians can – and should – play in the design and development of new digital tools that offer tremendous potential to solve medicines most vexing challenges.
American Telemedicine Association
Telehealth: An Rx for the Consumer Experience:Join ATA to explore how Telehealth and the emerging field of DTx are increasingly changing the way health care is delivered. Hear from Telehealth and digital therapeutics innovators and thought leaders, who will share insights into the most promising solutions and services that are enabling direct-to-consumer virtual care, remote monitoring and disease management practices, and deliver personalized medicine in real-time.
MATTER
Pharma in the Future: How to Build an Innovation Practice Today to Become a Life Sciences Company for Tomorrow: Join MATTER in this session to learn what's at stake for the pharmaceutical and life sciences industry and hear directly from pharma innovators on how they are building an innovation practice today that ensures they remain relevant tomorrow.
Intel SOLVE
AI Solutions Transforming Care from Edge to Cloud:Intel brings you together with leading healthcare industry experts to examine some of the most pressing challenges faced today throughout the journey of patient care. Come join the conversation and learn how artificial intelligence (AI) solutions can address these unique challenges and how you can find success in transforming your organization. Precision medicine, clinical systems, and pharmaceutical processes will be explored.
Wed, Oct 30
WEGO Patient Leaders Luncheon
Get plugged into the world's largest network of patient thought leaders and influencers who are working with organizations across the healthcare industry to improve health and the patient experience. Join us for a luncheon on Level 2 brought to you by WEGO Health.
Tech Talks
Join us for a series of 6 minute exhibitor-led presentations.
Hosted Buyer Program (Prescheduled Only)
Track 2 - The Democratization of Cancer Care
The rapid acceleration of immuno-oncology, and other precision treatment options, is demolishing the "one size fits all" approach to cancer care. Allies in discovering new treatments, care teams and their patients are fighting dire diagnoses by utilizing clinical trials and experimental therapies. Hear about precision oncology advancements and remarkable recoveries through tailored treatment plans.
Track 1 - Don't Let Health Get in the Way of Life
Recognizing that we all need care to seamlessly integrate with our daily lives, the consumer journey is undergoing a digital transformation. Health stakeholders are embracing a tech-driven "GPS" approach to care, ensuring that each individual patient remains on the right route to reach their health destination with ease.
Track 3 - Unlocking Voice Tech's Power
Smart speakers are becoming an increasingly important medium through which we can engage consumers in all aspects of their healthcare. With the new HIPAA-eligible environment from Amazon Alexa, consumers are now able to check on prescription orders, schedule appointments, and even check-in with their care teams all via voice technology. What will voice tech tackle next?
Track 4 - The Patient Data Debates
Round 1. Who is Responsible for Patient Data?
Moving past ownership of patient data, let's focus on responsibility. What are the main considerations for utilizing patient data for consumerism vs. for provider application? Should providers, patients and vendors share decision-making responsibilities? Is there a line drawn when the patient delegates responsibility to a third party? Listen to varied perspectives from different segments of the ecosystem on handling patient data.
Round 2. How Will Patient Data Privacy Evolve in the Next Decade?
Whether inside brick and mortar care or in a virtual clinical trial, our thinking about patients and their data is evolving. What are new considerations around data privacy today and into the next decade? Where does HIPAA fall short and complicate rules for organizations to align with patient intent? Finally, how do we make the patient experience of consent for data use consistent and clear over time? Hear different stakeholder considerations in the world of patient data privacy, through the lens of both providers and industry.
Track 5 - Startup Pitch Contest
Track 1 - Treating Taboos, Amplifying Access
New players entering the game are focused on tackling patient access to prescriptions and treatments for more taboo health conditions. Gone are the days of having to discuss stigmatized health concerns with your physician face-to-face. Savvy, direct to consumer platforms are reinventing the way we engage with health - taking embarrassment out of the game!
Track 5 - Startup Pitch Contest
Track 4 - The Data Interoperability Debates
Round 1: Blockchain or Bust.
The use cases for blockchain in health are endless, but it has yet to make a real dent in the system. Will 2020 be the year where we see a real business case for blockchain? If so, will the breakthrough come from private, commissioned or decentralized patient-owned platforms? Hear both sides give their case.
Round 2: The Health Data Liberation.
Health may be a slow mover to full data interoperability, but the shift is happening. Industry stakeholders are eagerly seeking ways to optimize their operations through freeing siloed data, but what is actually working and what really happens to the data once freed? Hear two different perspectives on the best strategy to remove health data's shackles.
Track 3 - Voice Documentation Debate
Many voice platforms are geared towards easing the documentation burden for clinicians, but should greater focus be placed on the patient? Experts will debate the risks and benefits associated with leveraging voice tech and ML for patients to track their clinical encounters.
Track 2 - Reorienting to Scale Personalized Care
The goal is for personalized medicine to become accessible and affordable to all with every part of the health ecosystem playing a role. Confusion and debate around the best pathways to commercialization, along with who will pay for these expensive treatments, has slowed the progression towards large scale adoption. Hear from those speeding up the paths to scalable personalized care.