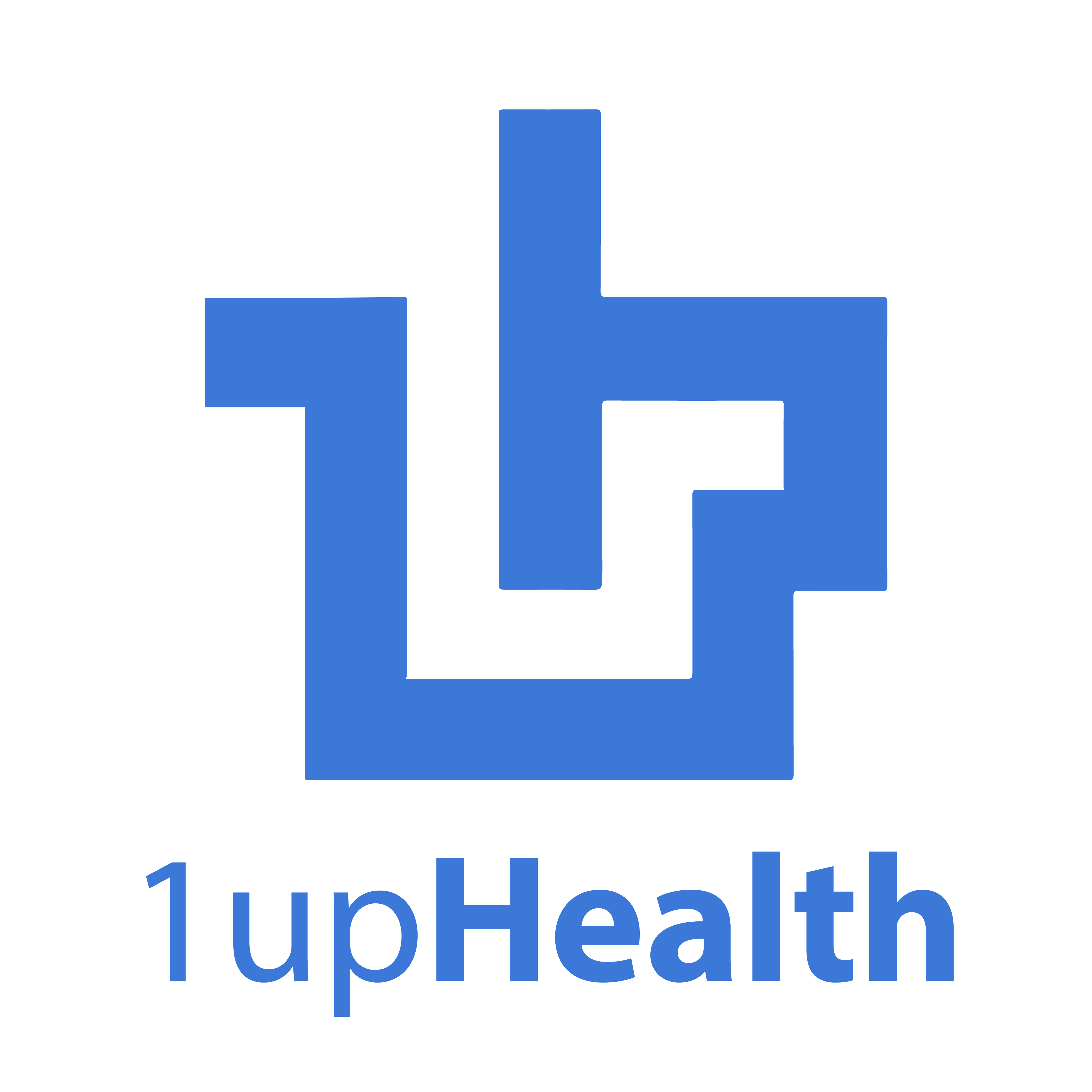 1upHealth
Sponsor Since Sep 30, 2019
As a leader in FHIR interoperability, 1upHealth focuses on bridging the gap between patient centered data and provider needs, thus creating a platform for patients to aggregate and share medical data from external health systems and wearable devices with providers enabling improved healthcare outcomes and lower costs.
1upHealth provides data interoperability between healthcare systems at a very low cost, fractions of a cent per API call, utilizing the latest FHIR standards, and patient-authorized access, to ensure the best insights at the lowest costs across healthcare providers for low-income, diverse, and vulnerable populations.
Our organization is built entirely to support digital health companies. 1upHealth is building THE foundational API platform for healthcare application developers from health systems, health insurance payers, pharma, and digital health startups. Overall, we have more than 300 companies using our APIs which enable connectivity to over 380 health systems across the US.
Additionally, we've been recognized by 10 awards and grants from the US government for our services and products, including the $1m LEAP Grant with Boston Children's to build the reference implementation for Bulk FHIR. Our company won the MassChallenge's 2019 HealthTech $100k Diamond award via the judges and $10k Startup award for 2019 based on the numerous organizations using our APIs to power their products.
See All Sponsors