Continuing Medical Education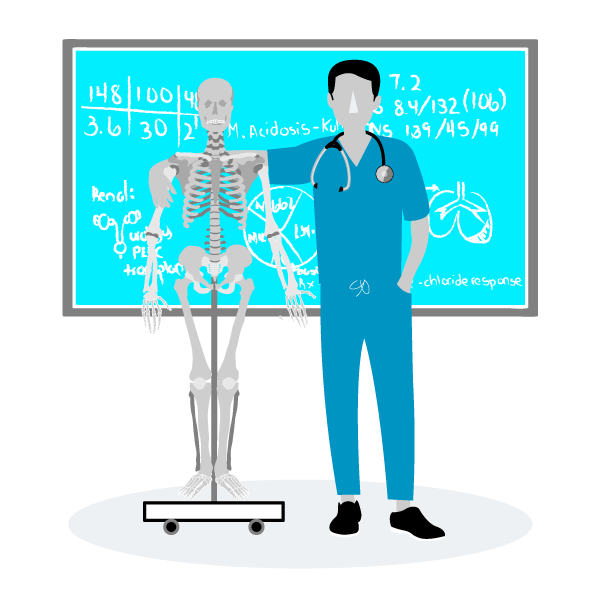 CME Credits
Offered at HLTH
Opportunity to earn while you learn!
Health professionals can earn Continuing Medical Education (CME) credits in designated track sessions during HLTH. Our agenda will cover topics including; virtual reality, AI, digital therapeutics, and smart devices as well as advancements in health science, genomics, behavioral health and social determinants of health.
Claim 2019 CME credits here: https://www.cmeoutfitters.com/HLTH
Digital Networks Creating Informed Customers of Health
Caregivers and patients are turning to social media, search engines and blogs for health information, advice, services – and even to self diagnose. Over 80% of internet users are searching for health-related topics online. The network effect is affecting health and rearranging how we collectively navigate our way from confusion to conclusion.
Don't Let Health Get in the Way of Life
Recognizing that we all need care to seamlessly integrate with our daily lives, the consumer journey is undergoing a digital transformation. Health stakeholders are embracing a tech-driven "GPS" approach to care, ensuring that each individual patient remains on the right route to reach their health destination with ease.
Telehealth's Tipping Point
Speculation around the adoption rates of telehealth has led to many debates on whether consumers are really ready to embrace this new method of care. With greater access to telehealth, new data to support its effectiveness, and an increased focus on behavioral health benefits, the door is wide open for widespread adoption.
What's at Stake? Health Policy for those Who Live it Everyday
Public policymakers and innovators need each other to succeed and solve problems. Yet there is little understanding of each others' world-views and constraints. Draw on the expertise of those who have been on both sides of the table – pushing change and innovation both inside and outside the government – in order to shed light on what federal policymakers need and how entrepreneurs can help them.
Reimbursement Reformation
The days of transaction-based care are over. The ecosystem is turning to outcome-based contracting and innovative pricing arrangements to align costs to value. Hear updates on the various payment models taking reimbursement from volume-driven to value-driven.
The Evolution of Traditional Care Settings
In order to appeal to future generations of patients, standard care models have evolved. Traditional clinic setting care is being phased out and patients are demanding more digital tools to complement in-person visits, more personal attention from their care teams, and more one-stop shops for addressing health needs. These leaders recognize that "those who do not move, do not notice their chains."
Shrinking Obesity, Diabetes and Other Burgeoning Health Conditions
Preventable health conditions including smoking, alcoholism, obesity, diabetes, high blood pressure, and cholesterol are getting out of control. They are costing our nation billions in care and care accommodations. These presenters are making monumental progress in reducing the prevalence of stoppable, abominable health diseases.
Tech Battling the Mental Health Crisis
The health industry is becoming more reasonable in its approach to supporting and healing behavioral and emotional well-being. These innovative organizations offer solutions that don't ration compassion when it comes to providing care for those experiencing mental duress.
Purposeful Partnering: (1) Delivering Patients to Care
Transportation challenges have a direct impact on the health and well-being of individuals who struggle to make it to care appointments, pharmacies, grocery stores, therapists, support groups, or even out to visit loved ones. Innovators closing transportation gaps through strategic partnerships are getting patients to the centers of care.
Focused Care for Those Left Behind
Rather than aiming to impart change to every individual facing health challenges as a result of social determinants, these change-makers are focusing their attention on targeted communities in need. Whether engaging isolated seniors, homeless individuals, or patients facing end of life struggles, these leaders are positively impacting those affected by social determinants of health!
What Happens if We Fail to Change?
Each year, hundreds of thousands of American patients die from preventable diseases and medical errors. Their doctors are frustrated, depressed and tired of today's outdated IT systems and backward reimbursement models. To fix what's broken, we first need to understand the systemic failings and the psychological barriers that undermine American healthcare. Hear a proposed solution for the future built on the pillars of integration, capitation, technology and physician leadership.
Putting Patient Experience on Top
True patient-centered healthcare is the holy grail for most institutions. How do we design our operations around keeping our patients' needs priority number one? What challenges hinder our efforts? An expert panel of chief patient experience officers from leading hospitals discuss their learnings and ongoing initiatives.
The Front Lines of Care – When the CIO Becomes the Patient
What happens when the chief information officer of a major health system has a close encounter with those very IT systems as a patient? Hear from the CIO at world renowned healthcare patient who became a cancer patient and saw the true struggle in utilizing EHRs and other clinical tools. Learn from his newfound mission to make tech work for providers and patients.
How Do We Fix Healthcare? We Listen to Patients
Our health system is riddled with challenges at every corner, but no single group feels the impact more acutely than patients. Hear a panel of empowered patients and enlightened companies discuss their unique health journeys and how they would like to overhaul our broken system.
Closing Keynotes –  (1) From Paralysis to Empowerment
When a little girl became paralyzed, she and her dad jumped into action to find a solution. They set out to build a robotic exoskeleton arm brace that would attempt to pick up signals from her damaged motor neurons and use them as a control signal for the exoskeleton. Their odyssey is a testament, not only to the kindness of strangers and the indomitable will of a little girl, but also to the fact that patients can create their own personalized solutions.
Closing Keynotes – (2) What Matters Most: A Radically Simple Solution To Transforming Healthcare
Working with people at times of serious illness or at the end of their lives brings an urgency and focus to getting to know a patient's goals and values for treatment and care. Learn how the lens of palliative care in combination with the innovations and expectations that shape our increasingly fluid, customized and seamless world can transform the healthcare experience at all stages of life.