Share the value of attending HLTH
HLTH is the largest and most important conference for health innovation and is the destination for senior leaders from across the health ecosystem. Over four days at HLTH, we've created curated networking programs to maximize your time by connecting you with peers who share your interests, who are prepared to explore partnerships, and who are seeking to create personalized collaborations to help both you and your organization grow.
You're already convinced of the value of attending HLTH and know you need to be there. Now it's time to convince your boss and get approval to attend. We've got you covered.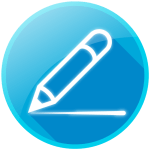 You get it. Now you need your boss to get it.
We got your back and drafted a letter to send to your boss – just fill in the blanks and you're on your way to Vegas!