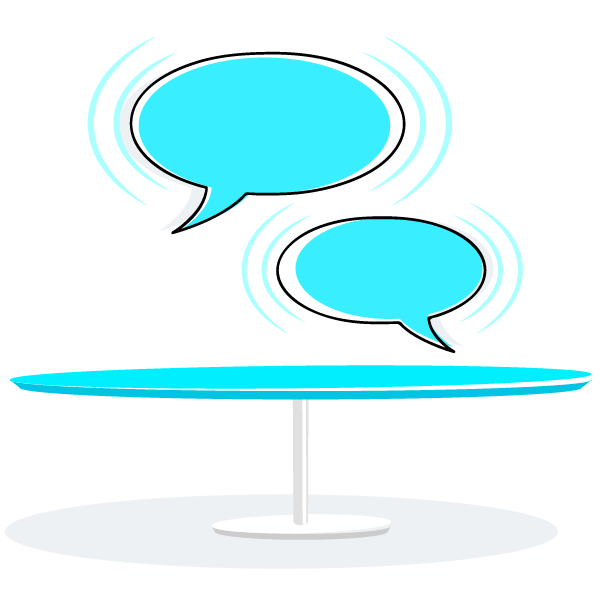 Engaging discussions on how to tackle the biggest challenges and harness the greatest opportunities to improve health
Table Talks will unite organized groups of qualified attendees to discuss a particular health concern, problem or opportunity.
Each Table Talk will identify and discuss their respective health topic, and then develop actionable strategies to improve and create health's future.
Each Table Talk will consist of 1 table leader and 10-12 pre-qualified HLTH attendees.
Invitations to join Table Talks will be sent to qualifying* registered HLTH attendees a few weeks prior to the event.
*Must be from a health provider, payer, pharma, government, benefits professional from an employer, or other non-vendor organization.
The Table Talk discussions will be organized and facilitated by the respective Table Talk leader, chosen for their individual domain knowledge versus the company they represent. Attendees are invited to share their opinions and perspectives throughout the discussion to ensure an interactive environment.