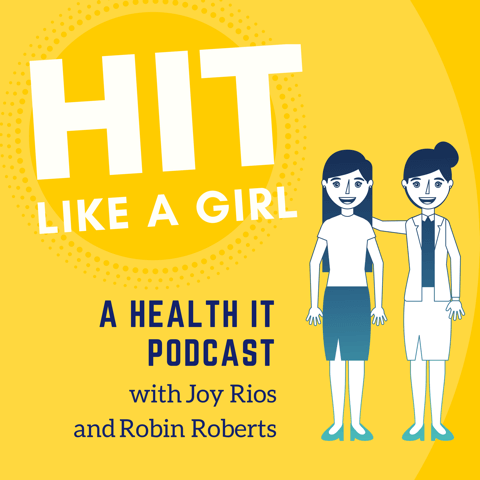 HIT Like a Girl
Partner Since May 14, 2019
Hi, we're Joy Rios and Robin Roberts, and we've spent the better part of the last decade at the intersection of where healthcare and technology meet, also known as health IT, or HIT for short. We're not doctors, but we consult with them on how to navigate the constantly changing healthcare laws.
Through the years, we've both experienced some serious professional lady crushes for women who have made huge professional strides (ahem, hi Karen DeSalvo, hi Mandi Bishop). Yet, a recent survey shows that 62% of women find their ideas are ignored in the business setting until they are repeated by a man. We've created a space for ladies working in health IT to speak their mind, share their ideas, and boast a little about their accomplishments and contributions, interruption-free.
We invite you to join us as we chat with the impressive ladies of the health IT industry about their successes and especially their challenges.
What qualifies us for such an endeavor? More than a decade in health IT each, a bunch of letters behind our names, and one of us suddenly navigating healthcare on a whole different level. And also, who really needs a reason? We are just excited for the opportunity to chat with our #womencrushwednesdays #WCW.
View All Partners