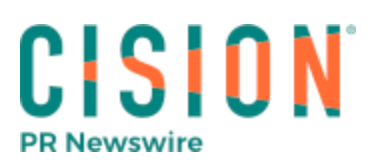 Deerfield and Oxeon Join Forces with HLTH to Connect Healthcare Leaders with Qualified Female Board Candidates
HLTH
Feb 26, 2019
Original Link
NEW YORK, Feb. 26, 2019 /PRNewswire/ -- The Break into the Boardroom (BiB) program, sponsored by Deerfield Management and Oxeon Partners, and HLTH announced today that they have joined forces to directly connect healthcare leaders with qualified female board candidates. The Get on Board: Break into the Boardroom Match Program is an extension of the BiB program that was founded to promote greater representation of female healthcare executives on boards within the public, private, and non-profit sectors.

There is broad acknowledgement that females remain significantly underrepresented on both public and private company boards, and that diversity of opinion and perspective improves governance. There are, however, few quantifiable steps being taken to improve the situation. With this in mind, and consistent with BiB's mission and approach, HLTH's featured diversity initiative aims to make a difference with a purposefully concrete design. Throughout the HLTH conference, being held in Las Vegas on October 27-30, 2019, healthcare leaders seeking to fill corporate board seats will have an opportunity to schedule individual meetings with qualified female executives interested in governance roles.

"BiB's collaboration with HLTH is designed to connect board leaders with talented, board-ready women who can be hard to find or unconsciously overlooked," said Jonathan Weiner, Founder, Chairman and CEO of HLTH. "Together, we have the opportunity to deliver quantifiable results by tracking and reporting on the number of organizations meeting diverse candidates, the number of women exposed to board opportunities, the number of interviews conducted, and the number of boards that move forward with adding a woman they met as a result of the Get on Board: Break into the Boardroom Match Program at HLTH."

Deerfield partner, Leslie Henshaw, notes that "too frequently directors are selected from a homogenous pool of candidates that look strikingly similar to the existing board. This happens not by design, or even with awareness… it's just the path of least resistance. HLTH and BiB see this event as a perfect forum to drive change by making it easy for existing board members to meet a curated pool of female candidates in an organized setting."

"We are thrilled to partner with HLTH to expand the reach of BiB, which runs an annual full-day program for approximately 40 qualified female healthcare executives interested in adding a first-time governance role to their professional credentials," said Mia Jung, an Oxeon partner. "While BiB has connected a number of its alumni with board opportunities, this event materially expands both the candidate and directorship pool from which we can promote matches."

The Get on Board: Break into the Boardroom Match Program has limited capacity and is on a first-come, first-served basis. For more information, or to submit organization or applicant interest in participating in the matched interview sessions, please visit https://hlth.com/break-into-the-boardroom/.

About Deerfield
Deerfield is an investment management firm committed to advancing healthcare through investment, information, and philanthropy.
For more information, please visit www.deerfield.com

About Oxeon
Oxeon is a specialized professional services and investments firm that builds and accelerates the growth of impactful healthcare technology and services businesses. Our primary mission at Oxeon is to make people healthier. We achieve our mission in three core ways: recruiting world-class executives into our clients and portfolio companies, investing in transformative healthcare companies, and building de novo businesses to address the problems plaguing our healthcare system. The innovative companies we build touch millions of lives. To learn more, visit www.oxeonpartners.com.

About HLTH
HLTH is the largest and most important conference for health innovation. It's an unprecedented, large-scale forum for collaboration across senior leaders from established payers, providers, employers, and pharma services, as well as from disruptive startups, prolific investors, representatives from government, academia, health associations, business groups, media, and industry analysts. The event is unique in creating a marketplace for the key stakeholders leading the dialogue and development of a new health ecosystem. HLTH's mission is to be a catalyst to drive substantial reductions in health costs and dramatic increases in health quality. HLTH takes place on October 27-30, 2019 at the MGM Grand's brand new conference facility. To learn more, visit www.hlth.com.