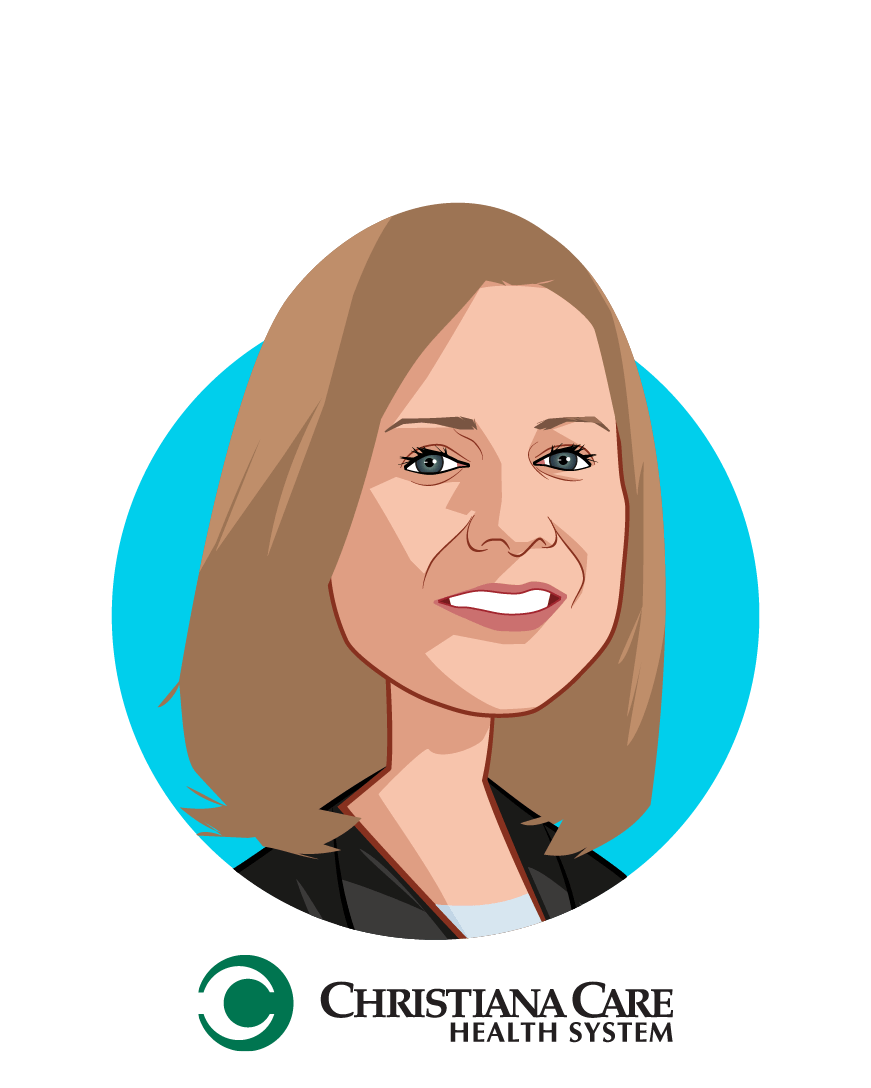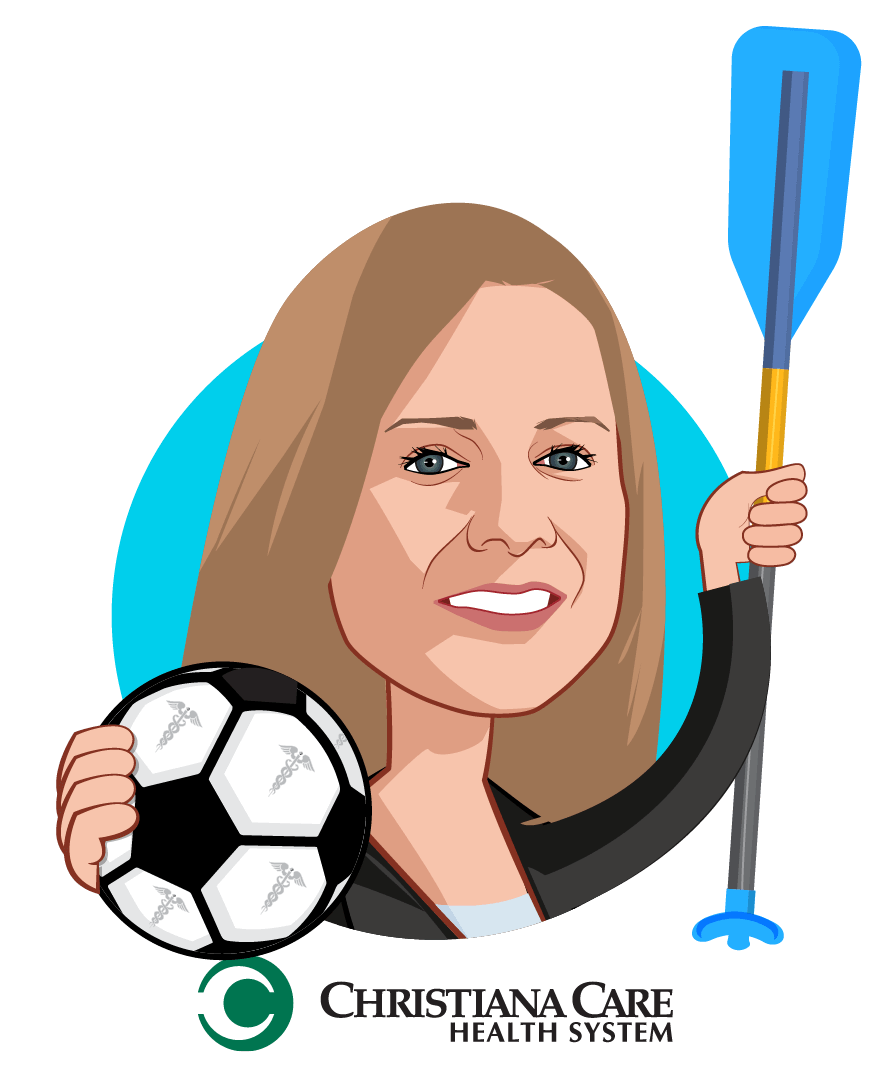 Janice E. Nevin, M.D., MPH
President and Chief Executive Officer
A visionary and collaborative health care leader, Janice E. Nevin, M.D., MPH, is president and CEO of Christiana Care Health System. As leader of the largest health system in Delaware, Dr. Nevin is pioneering value-based care, leading a transformation from a health care system to a system that truly impacts health. She is nationally recognized for innovation in patient- and family-centered care and population health.
Dr. Nevin is dedicated to advancing The Christiana Care Way, the health system's promise to serve its community with expert, respectful care in partnership with patients and their families in ways they value and can afford, guided by our values Excellence and Love.
Christiana Care is a national leader in quality and safety, with top ratings for medical excellence and patient safety in the CareChex 2018 Hospital Quality Rankings. These include No. 1 rankings in the United States for trauma, stroke, neurological and pneumonia care.
Under Dr. Nevin's leadership, Christiana Care developed a unique data-driven care coordination platform to proactively address patients' social and behavioral health needs in addition to their medical needs which supports patients across the continuum of care and is demonstrating better health outcomes while reducing the cost of care. This earned the 2017 John M. Eisenberg Patient Safety and Quality Award, the nation's preeminent recognition for quality and safety in health care, and a 2017 Stand Up for Patient Safety Management Award from the National Patient Safety Foundation.
Consistently named one of the nation's best hospitals by U.S. News & World Report including best hospital in Delaware and number 3 in the greater Philadelphia region, and out of more than 4,500 hospitals in the U.S., Christiana Care was one of only 29 to achieve the highest ratings in every common condition or procedure. In 2019 Christiana Care was named among the 100 best hospitals in the nation by Newsweek. Christiana Care has been among Truven Health Analytics' 100 Top Hospitals in the U.S. and is ranked by Healthgrades as one of "America's Best 100 Hospitals." The American Hospital Association named Christiana Care one of the nation's "Most Wired" hospitals for the innovative integration of care and technology. Christiana Care has twice earned Magnet® designation for nursing excellence from the American Nurses Credentialing Center. For the seventh year in row, Christiana Care Health System's Christiana and Wilmington hospitals have both been designated a Leader in LGBTQ Healthcare Equality, receiving a perfect score on the national Healthcare Equality Index (HEI) from the Human Rights Campaign (HRC) Foundation.
Dr. Nevin led Christiana Care to become a founding partner in eBrightHealth, a first-of-its-kind alliance of health systems and hospitals to increase access to health care services and improve the quality and affordability of care for Delawareans, and eBrightHealth ACO, an accountable care organization to improve care coordination, clinical quality and value in Delaware and the region.
In 2019, Dr. Nevin was selected as one of Modern Healthcare's Top 25 Women Leaders. Dr. Nevin has been inducted into the Delaware Women's Hall of Fame and was recognized among 100 Great Healthcare Leaders to Know in 2018 by Becker's Hospital Review. For her commitment to the community, she received Humanitarian Award from the Limen House in 2018 and Delaware's Grassroots Champion Award from the American Hospital Association and the David G. Menser Award from the Wilmington Senior Center, both in 2017. She was named the 2016 Woman of Distinction by the Girl Scouts of the Chesapeake Bay.
Dr. Nevin is the Chair of the Strategic Planning Committee of America's Essential Hospitals, is a member of the Federal Reserve Bank of Philadelphia Economic and Community Advisory Council and serves on the boards of directors of America's Essential Hospitals and the Delaware State Chamber of Commerce. She is the state delegate to Regional Policy Board 3 for the American Hospital Association. She is a member of the Delaware Business Roundtable Executive Committee and the CEO Council for Growth of the Chamber of Commerce for Greater Philadelphia. Dr. Nevin graduated from Harvard University and earned her medical degree with honors from Sidney Kimmel Medical College at Thomas Jefferson University. She completed her family medicine residency at Thomas Jefferson University Hospital and her master of public health degree at the University of Pittsburgh.
See All Speakers
Some additional speakers you may like