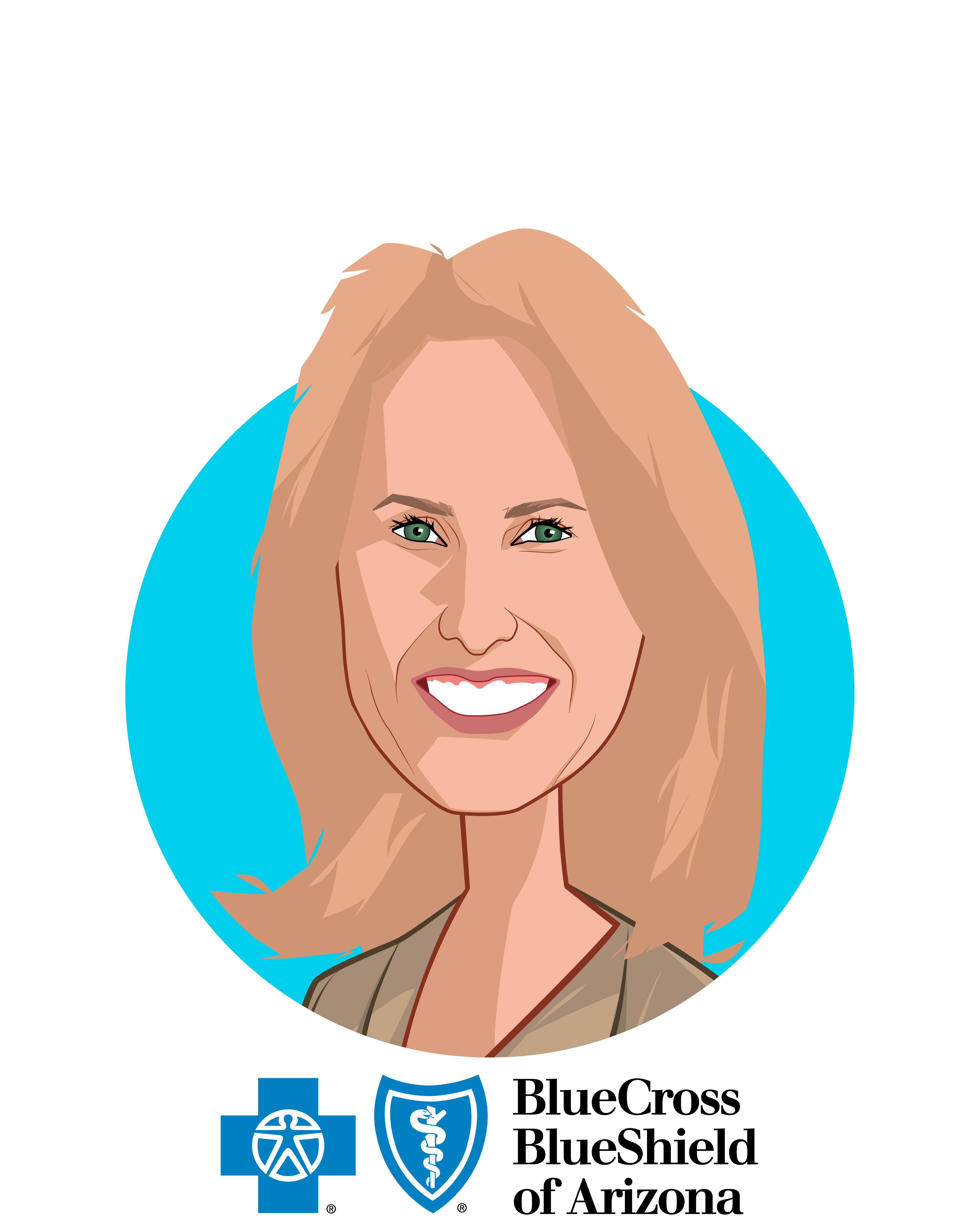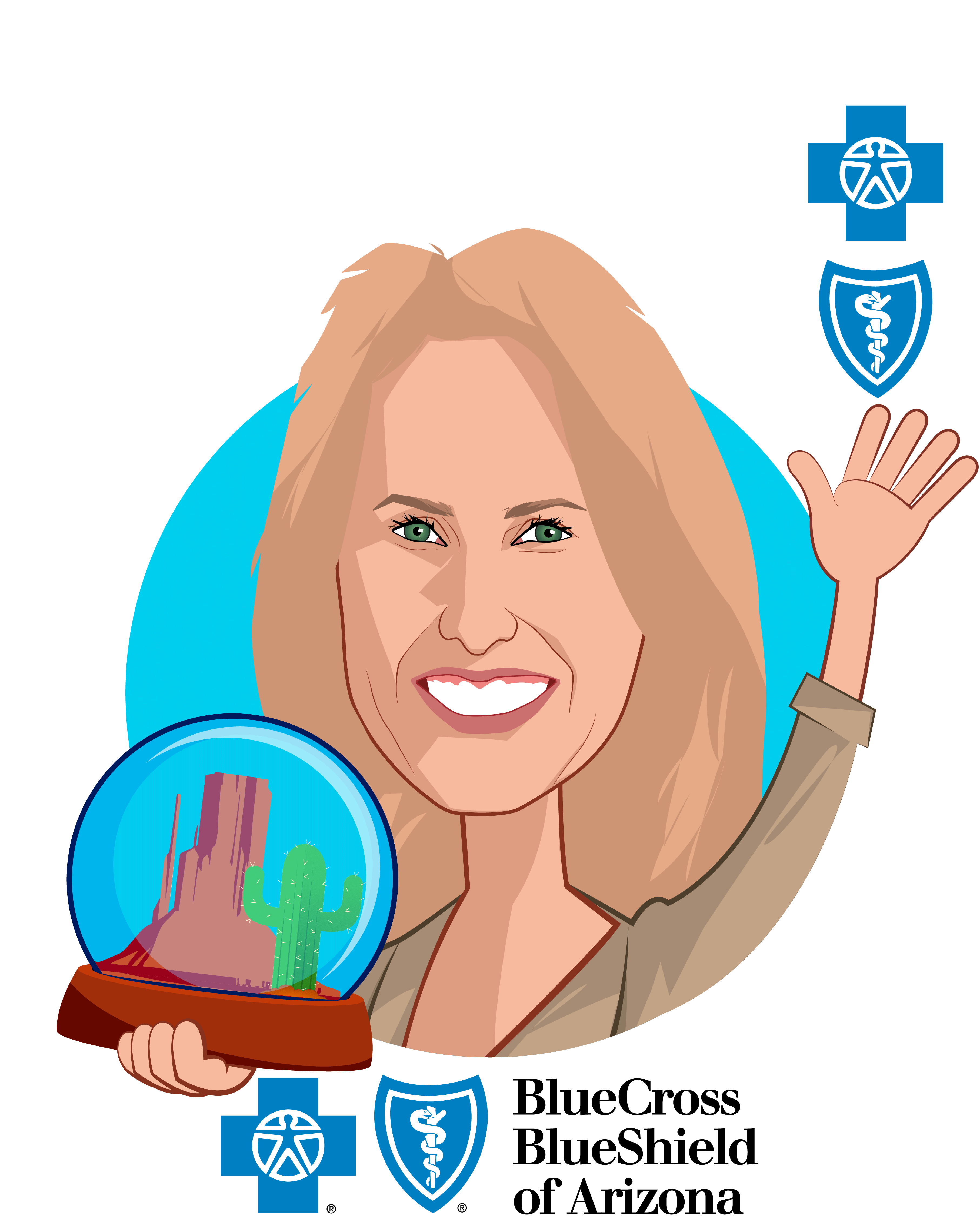 Pam Kehaly
President & CEO
Pam Kehaly is President and CEO of Blue Cross Blue Shield of Arizona (BCBSAZ). With a mission to improve the quality of life for all Arizonans, she is leading the 1,800-employee company to inspire health through inventive programs, services, and health insurance products. Pam joined BCBSAZ in 2017 and was quickly recognized by the Phoenix Business Journal as one of the state's "Most Admired Leaders" and made Arizona Business Magazine's "Most Influential Women in Arizona" list.
Prior to joining BCBSAZ, she served as president of Anthem Inc.'s West Region and Specialty business, responsible for $20 billion in annual revenue. Pam started her career in 1986 with Blue Cross of California, where her various responsibilities ranged from operations to profit-and-loss management.
With more than 30 years of experience in the health insurance industry, Pam has developed an expertise in collaborating with doctors and hospitals to drive results. She was a driving force behind Vivity, a first-in-the-nation joint venture between an insurer and seven hospital systems to align financial incentives behind better outcomes. She was also a leader in Patient Safety First (PSF), a National Health Institute award-winning collaboration with Anthem, the National Health Foundation, and California's regional hospital associations.
Among the many strategies Pam is spearheading is Mobilize AZ, which began in 2018 to address substance use disorder, mental health, and diabetes in Arizona. Mobilize AZ is cultivating cross-sector, community partnerships to build capacity, increase access to care, and strengthen statewide activities and resources for prevention, treatment, resiliency, and recovery in these critical areas of health.
She earned her bachelor's degree in business administration from California State University, Stanislaus. She serves on the Board of Directors for the Arizona Multiple Sclerosis Foundation, Greater Phoenix Leadership, HealthCorps, The Translational Genomics Research Institute, TriWest Healthcare Alliance, and the Phoenix Police Reserve Foundation. She is a member of CCI Inc. and Greater Phoenix Economic Council. Additionally, Pam is on the Advisory Board of the Schaeffer Center for Health Policy and Economics at the University of Southern California.
See All Speakers
Some additional speakers you may like