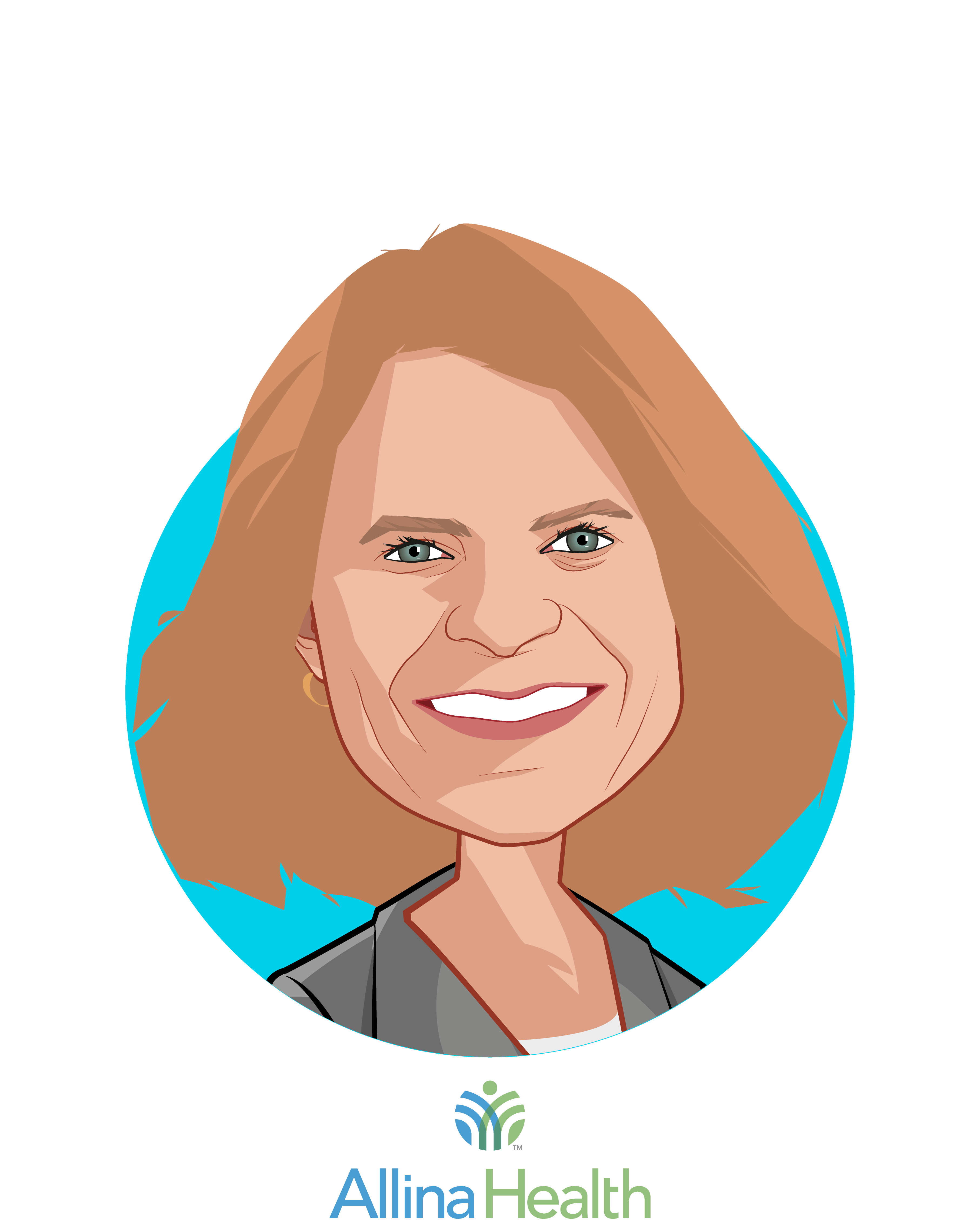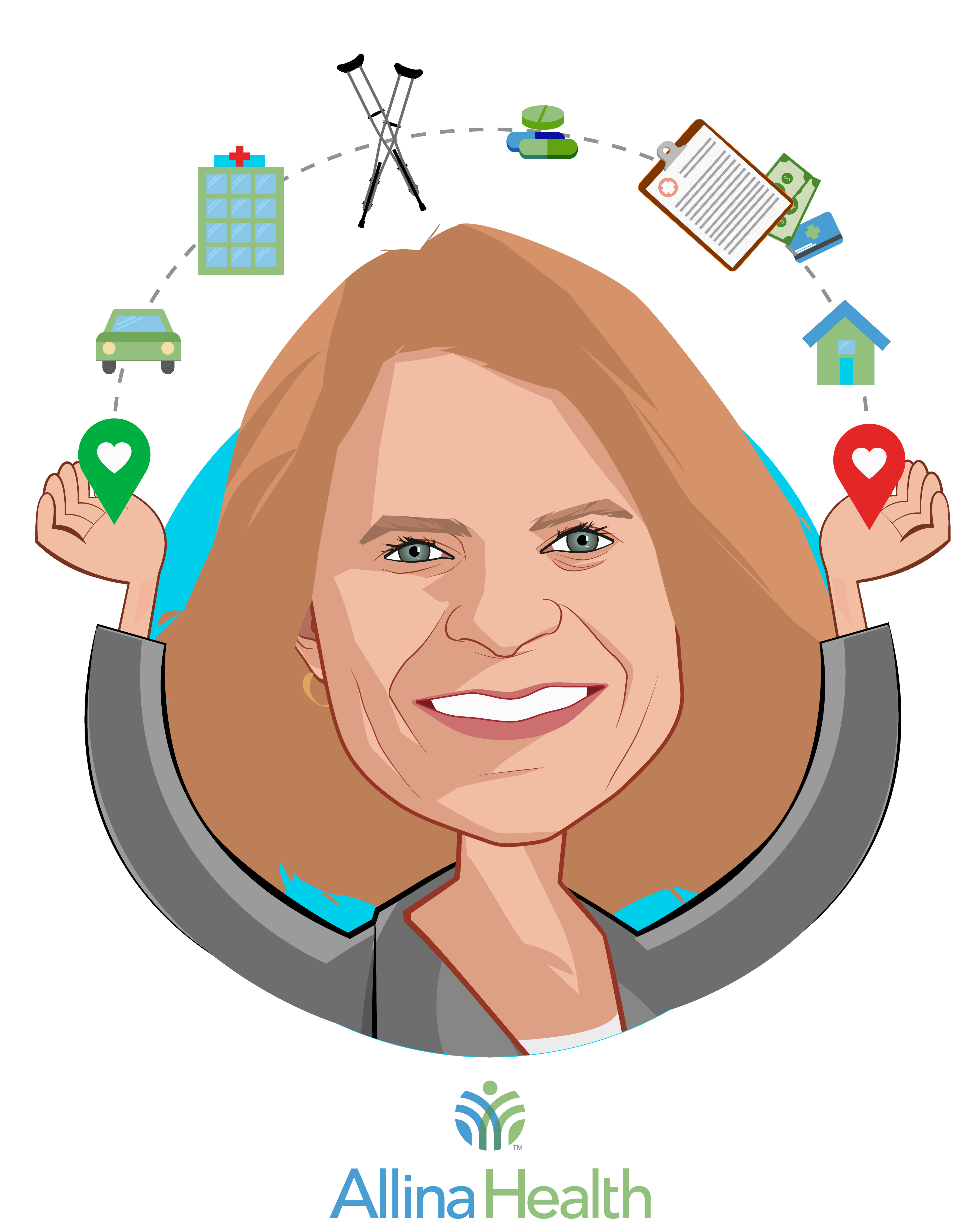 Penny Wheeler, MD
President & Chief Executive Officer
Penny Wheeler, MD, became the president and chief executive officer of Allina Health in 2015. She had served as chief clinical officer since 2006, and president since 2013. Dr. Wheeler sets the overall strategic direction for Allina Health, focusing on ensuring that the organization delivers exceptional care and supports the health and well-being of all those served. A board-certified obstetrician/gynecologist, Dr. Wheeler served patients at Women's Health Consultants in Minneapolis.
Dr. Wheeler has championed many initiatives within Allina Health designed to enhance the quality, experience and affordability of care. Under Dr. Wheeler's leadership, Allina Health has sharpened its focus on serving those who have not always been well-served by the health care system, including individuals with disabilities through the creation of Courage Kenny Rehabilitation Institute; those with mental illness and addiction issues through significant investments in Allina Health's mental health capabilities; and those at the end of life through innovative approaches which allow patients in late life to focus on what matters most. In addition, Dr. Wheeler led the creation of Allina Health's clinical service line model which helps ensure patients across a wide range of specialties receive consistently exceptional care. She has led care coordination and navigation efforts, payer partnerships to advance outcomes-based reimbursement models, and championed the use of advanced analytics to ensure consistently exceptional care is provided to all.
In addition to her current role, Dr. Wheeler is on the board of Portico Healthnet, an organization dedicated to helping uninsured Minnesotans receive affordable health coverage and care, the Greater Twin Cities United Way, St. Thomas University, and the University of Minnesota Foundation. Minnesota Business magazine named Dr. Wheeler the 2012 Outstanding Health Care Executive, largely based on her ability to form internal and external care collaboratives that benefit community health. In July 2015, Minnesota Governor Mark Dayton appointed Dr. Wheeler to the Taskforce for Health Care Financing. Modern Healthcare has recognized Dr. Wheeler as one of the top 25 women in health care.
Allina Health is one of the nation's leading health systems and was named one of the top five large health systems in the country. The organization is made up of 12 hospitals, 90+ clinics, 26,000+ employees and several related health care service companies including home health, hospice, transportation, medical equipment and retail pharmacy.
See All Speakers
Some additional speakers you may like