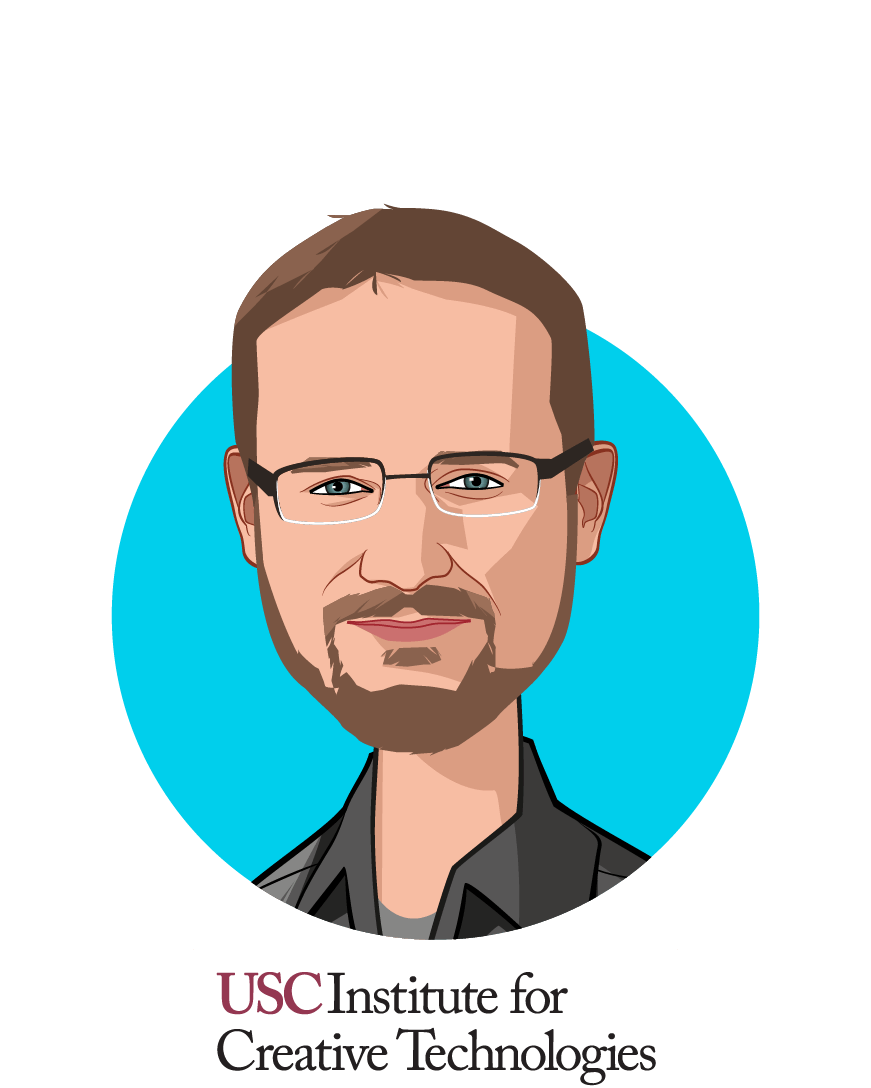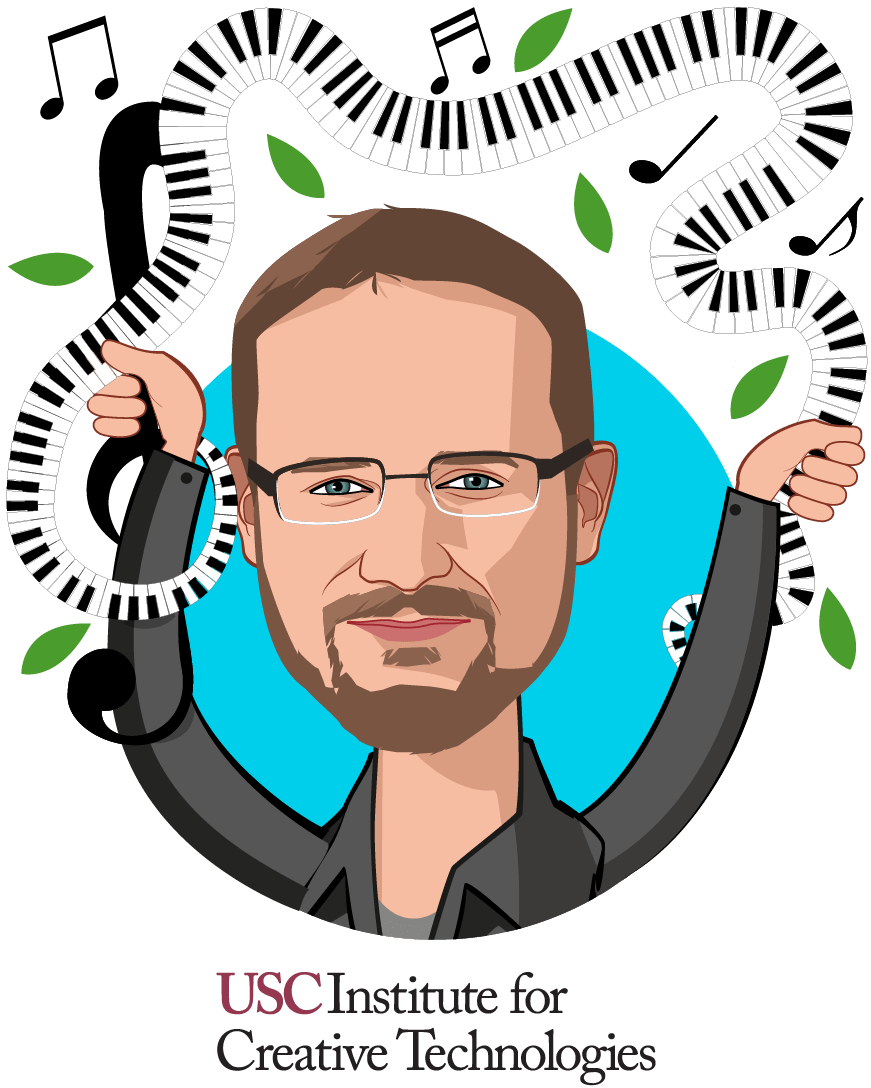 Arno Hartholt
Director of R&D Integration
Arno Hartholt is the Director of Research and Development Integration at the University of Southern California Institute for Creative Technologies where he leads the virtual human integration and central asset production & pipeline group. He is responsible for much of the technology, art, and processes related to virtual humans and associated systems, in particular at the interchange between research and industry capabilities. He has a leading role on a wide variety of research prototypes and applications, ranging from medical education to military training and treatment.
Hartholt is the Co-Lead of Bravemind, a clinical, interactive, virtual reality based exposure therapy tool used to assess and treat post-traumatic stress in service members. Other collaborations include online virtual humans for service members and medical students, and virtual role-players that help train US Army and Navy officers.
Hartholt studied computer science at the University of Twente in the Netherlands where he got his Master's degree. He worked at several IT companies, from large multi-nationals to early start-ups, before accepting a position at ICT. He has over a decade's worth of experience in leading multi-disciplinary research and commercial projects, with an emphasis on virtual humans, virtual reality, augmented reality and serious games. He is an experienced speaker with appearances at SXSW, XDC, IEEE VR, CNN, Unite, UCLA, and VR/AR Vision Summit. He is a prolific writer with contributions to magazines like IEEE Computer Society and Gameplay Magazine as well as conferences including AAAI, AAMAS, IVA, LREC, and I/ITSEC.
See All Speakers
Some additional speakers you may like