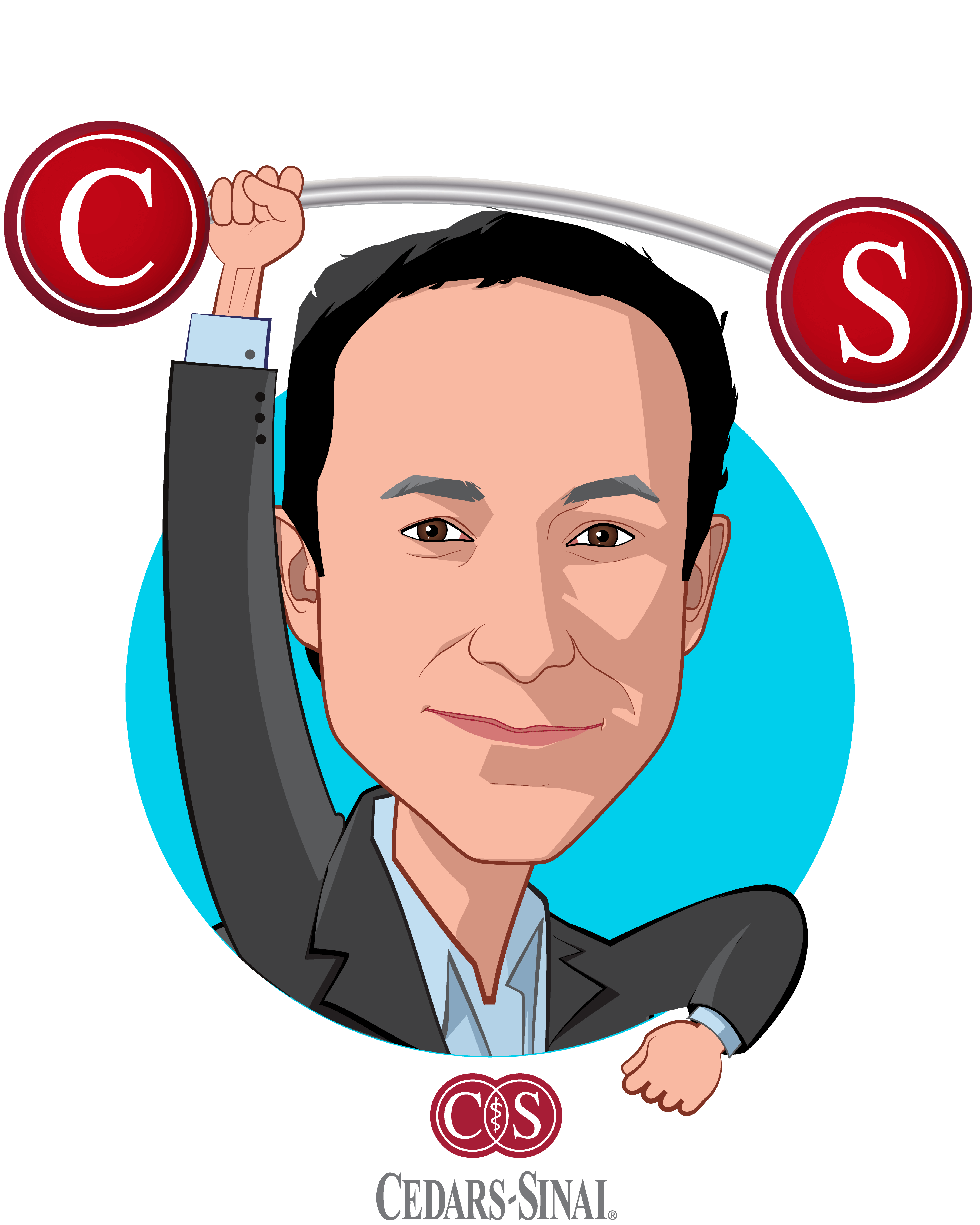 Darren Dworkin
Chief Information Officer
Darren Dworkin is Senior Vice President of Enterprise Information Systems and Chief Information Officer of the Cedars-Sinai Health System in Los Angeles, California. Additionally, Mr. Dworkin is the co-founder of Stanson Health, the managing director of Summation Health Ventures and the founder of the Cedars-Sinai Accelerator in partnership with Techstars. Mr. Dworkin has spent over 25 years in information technology and over 15 in healthcare.
At Cedars-Sinai he has led the implementation of a comprehensive electronic medical record to help transform care through the use of advanced technology. Day to day Mr. Dworkin leads the strategy and technology operations of both the information and clinical technology teams. The Cedars-Sinai technology team has been recognized for the past 6 years as one of Computerworld's best places to work in IT, recognized as one of the 100 most wired hospitals in the country, and a holder of the prestigious HIMSS level 7 award.
At Stanson Health he has helped to create a software solution to deliver real-time clinical decision support at the point of care. Stanson aims to reduce low-value and unnecessary care by leveraging real-time alerts and relevant analytics to guide and influence physician's decisions.
At Summation Health Ventures, Mr. Dworkin leads select investments and portfolio companies aligned with Summation Health Venture's goals of providing strategic funding to privately held companies offering innovative products, services and technologies which help health care systems significantly improve performance and outcomes.
At the Cedars-Sinai Accelerator in partnership with Techstars, Mr. Dworkin has helped to create an innovative program to help attract the best early stage startups to work closely with mentors from Cedars-Sinai, Techstars and the community to grow great companies and solve problems within the healthcare space.
Prior to joining Cedars-Sinai, Mr. Dworkin held the position of Chief Technology Officer at Boston University Medical Center in Boston, MA. Where he led the development and deployment of the infrastructure and application framework to bring technology to the point of care.
Mr. Dworkin has been a leader helping major information technology vendors bring solutions to the healthcare vertical enabling improvements in workflow, quality and value.
Mr. Dworkin has joined the boards of numerous technology companies and is an active member of many leading healthcare groups.
A native of Montreal, Canada, Mr. Dworkin lives in Los Angeles with his wife and two daughters.
See All Speakers
Some additional speakers you may like