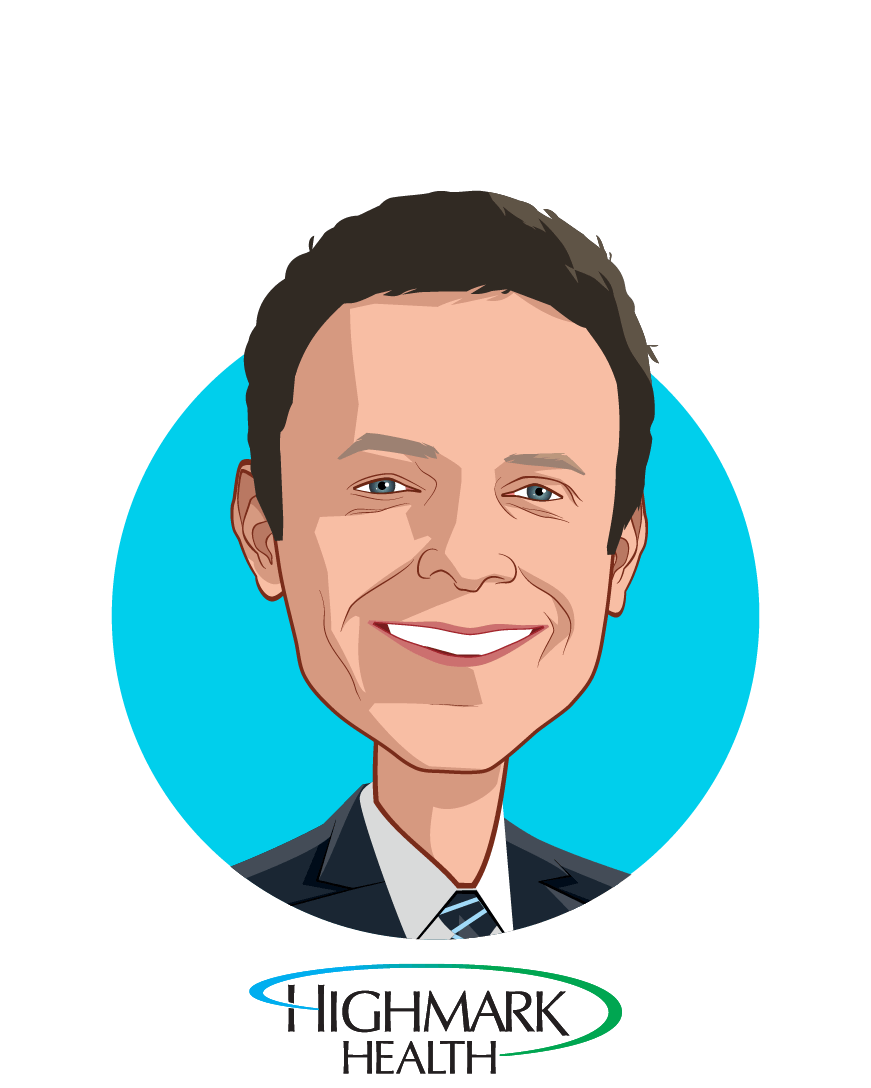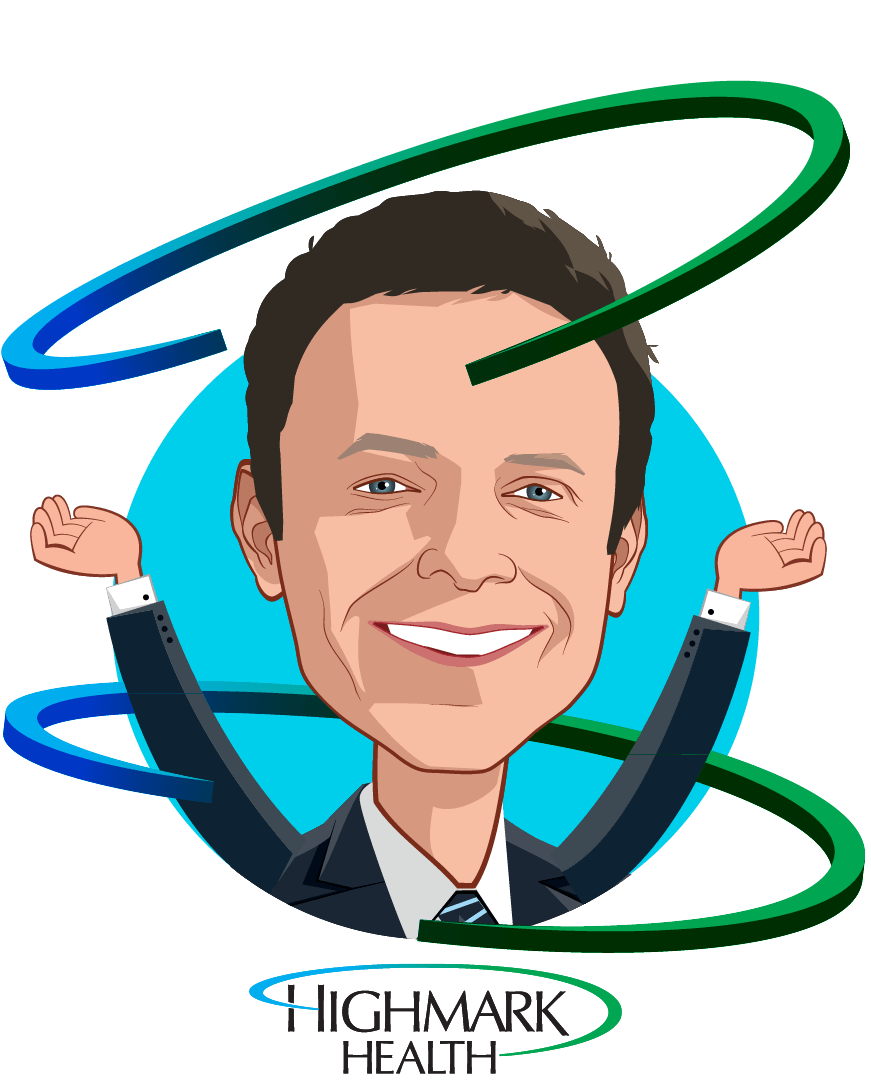 David L. Holmberg
President and Chief Executive Officer
David L. Holmberg is president and chief executive officer ofHighmark Health, a $19 billion integrated health and wellness organization that includes one of America's largest Blue Cross Blue Shield insurers and a growing regional hospital and physician network. Based in Pittsburgh, PA, Highmark Health's 43,000 employees serve millions of customers nationwide through the nonprofit organization's affiliated businesses, including Highmark Inc., Allegheny Health Network, HM Insurance Group, United Concordia Dental, and HM Health Solutions.
One of the nation's most influential and transformative health care executives, Holmberg is helping to shape the future of this fast-evolving industry. He has proactively and regularly engaged with trade associations, regulators, peer organizations, strategic partners, and government entities — both regional and national — to resolve critical health care issues and ensure the equitable treatment of Highmark Health's patients, policyholders, and business customers. Under Holmberg's leadership in 2016, Highmark Health sued the U.S. government in federal claims court, demanding that the government live up to the funding promises that were outlined within the Affordable Care Act.
Guiding Highmark Health through the tumultuous postACA years may have been Holmberg's biggest challenge as CEO, but there have been other critical business issues to address — including the remarkable turnaround of Allegheny Health Network, which was nearing bankruptcy when it was acquired by Highmark Inc. in 2013. In addition to delivering nine consecutive quarters of positive operating income, the health delivery system has expanded to include eight hospitals in western Pennsylvania, as well as five multi-specialty medical malls. In 2019, Holmberg successfully negotiated an agreement with the Pennsylvania Attorney General to provide residents of western Pennsylvania with continued access to the region's two leading health systems.
Highmark Health also delivered record revenues in 2017 and 2018, as Holmberg implemented a bold transformation strategy designed to lead the change in the health care experience for consumers by providing affordable, accessible, high-quality, community-based medicine and coverage options. Because of Highmark Health's differentiated position in the industry as a vertically integrated payer-provider, and his own unconventional path to leadership, Holmberg has a unique perspective and insight into the full scope of the health care continuum — from private insurance to government and military insurance to medical, dental, and vision care.
Current Board of Director affiliations include:
• Chairman, Highmark Inc., the Blue-branded health insurance affiliate of Highmark Health
• Blue Cross Blue Shield Association (BCBSA) (Chairman, Long Term Strategy Committee and Market Solutions Committee)
• America's Health Insurance Plans (AHIP) • Allegheny Health Network • The Allegheny Conference on Community Development
• The Pittsburgh Cultural Trust
See All Speakers
Some additional speakers you may like