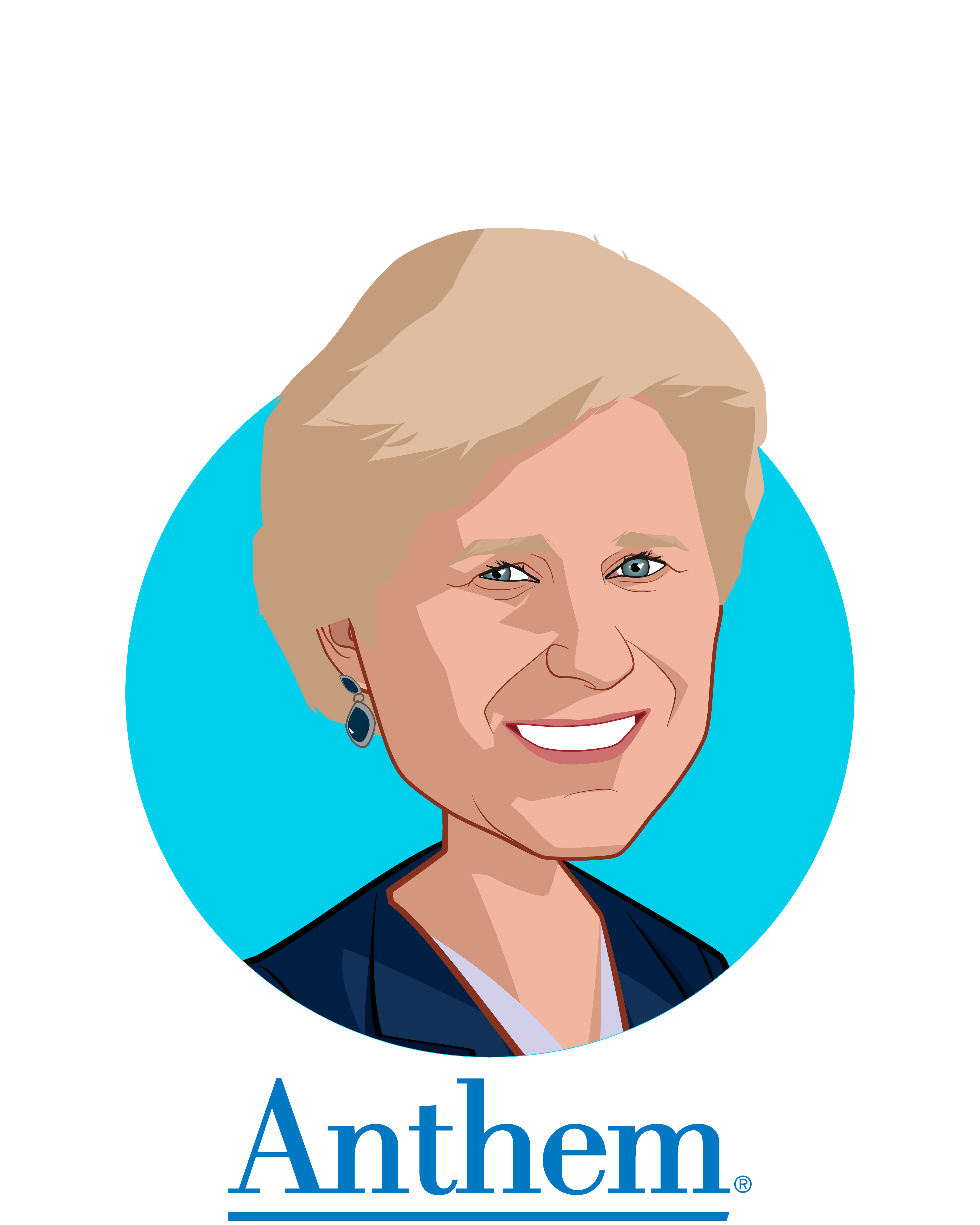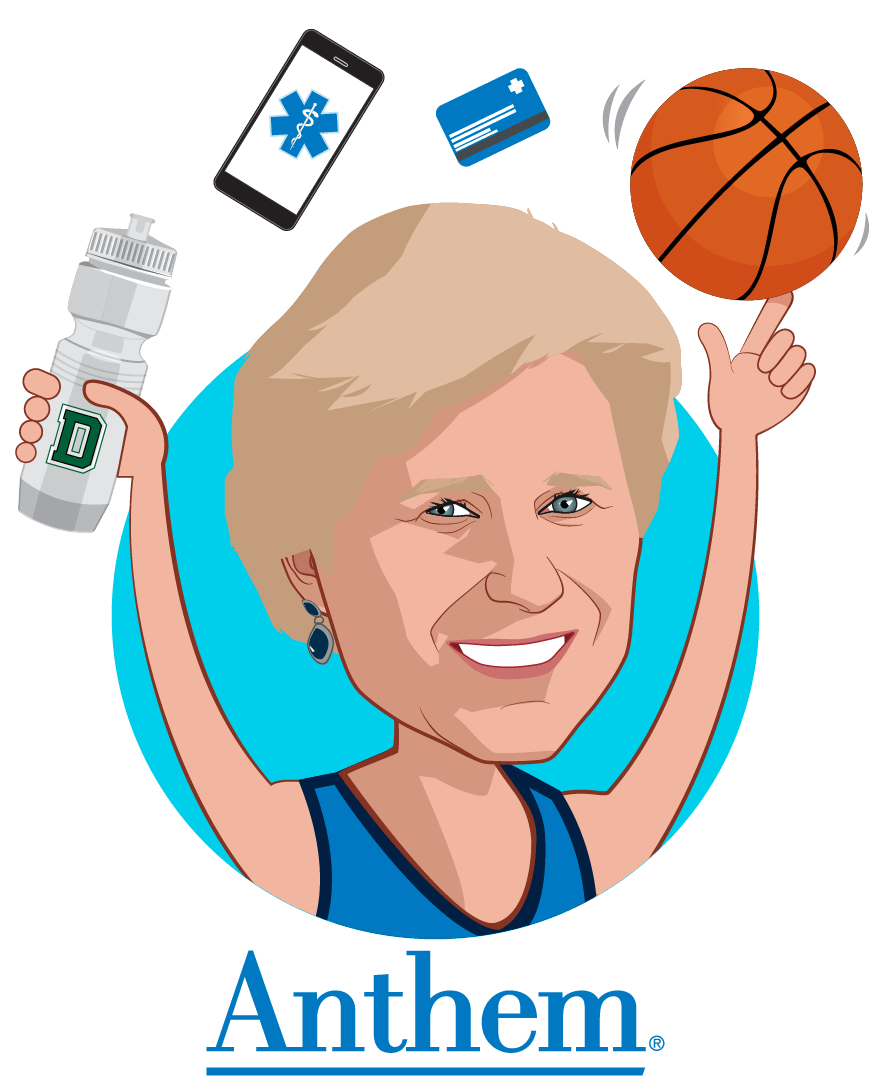 Gail K. Boudreaux
President and CEO
Gail K. Boudreaux is the President and Chief Executive Officer of Anthem, Inc., a Fortune 50 company and leading health benefits provider, serving more than 40 million consumers—or one in eight Americans—through its affiliated health plans. In total, Anthem serves over 73 million individuals across 27 states through its broad portfolio of health insurance and services subsidiaries, including Amerigroup, Anthem Blue Cross and Blue Shield health plans, CareMore, and Simply Healthcare.
Ms. Boudreaux is a recognized leader with more than three decades of deep expertise in the healthcare industry. She has established an outstanding record of successfully leading multi-billion dollar businesses with a focus on strategic growth, corporate culture and operational effectiveness.
As the former CEO of United Healthcare, Ms. Boudreaux led the largest business division of UnitedHealth Group, where she had responsibility for approximately $120 Billion in revenue and managed a workforce of more than 60,000 employees serving 45 million consumers. During Ms. Boudreaux's tenure, United Healthcare was the fastest growing health benefits company in the industry, growing organically by more than eight million members in just six years. Prior to United Healthcare, Ms. Boudreaux served as Executive Vice President of Health Care Services Corporation with responsibility for Blue Cross/Blue Shield plans in Illinois, Texas, Oklahoma, and New Mexico and earlier, as President of Blue Cross/Blue Shield of Illinois. She began her career in Aetna's Management Development Program and, over the course of two decades with the company, served in a variety of regional and national senior leadership positions.
In 2018, Ms. Boudreaux was honored as one of Fortune Magazine's Most Powerful Women in Business, marking it her 8th recognition on the prestigious list. Additionally, she was named by Modern Healthcare as one of the 100 Most Influential People in Healthcare, featured by Forbes as one of 100 Most Powerful Women in the World, received the 2018 Billie Jean King Leadership Award, recognized by the Minneapolis/St. Paul Business Journal as one of the top 25 industry leaders, and included on Today's Chicago Women list of 100 Women of Influence.
Ms. Boudreaux is active in a broad range of civic affairs, serving on the board of trustees for Dartmouth College and the Field Museum of Natural History in Chicago and is a member of the Chicago Network, an organization of the city's most influential women. Additionally, she serves on the board of directors for Zimmer Biomet Holdings, Inc.
Ms. Boudreaux earned a bachelor's degree with honors from Dartmouth College, and an MBA with distinction from Columbia Business School in Finance and Healthcare Administration. During her time at Dartmouth, she was a highly honored member of the women's basketball team and has since been recognized in the inaugural class of "Legends of Ivy League Basketball," the New England Basketball Hall of Fame, and with the NCAA Silver Anniversary Award for Outstanding Leadership and Professional and Athletic Achievement.
See All Speakers
Some additional speakers you may like