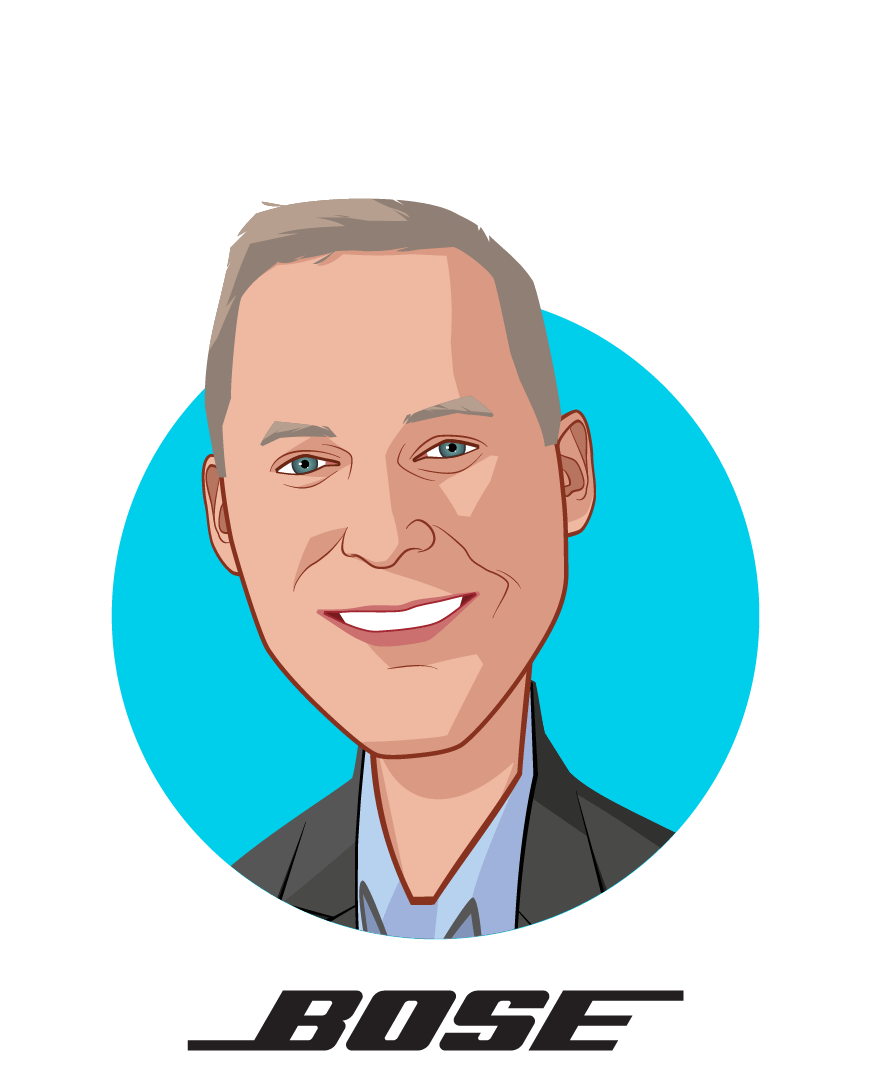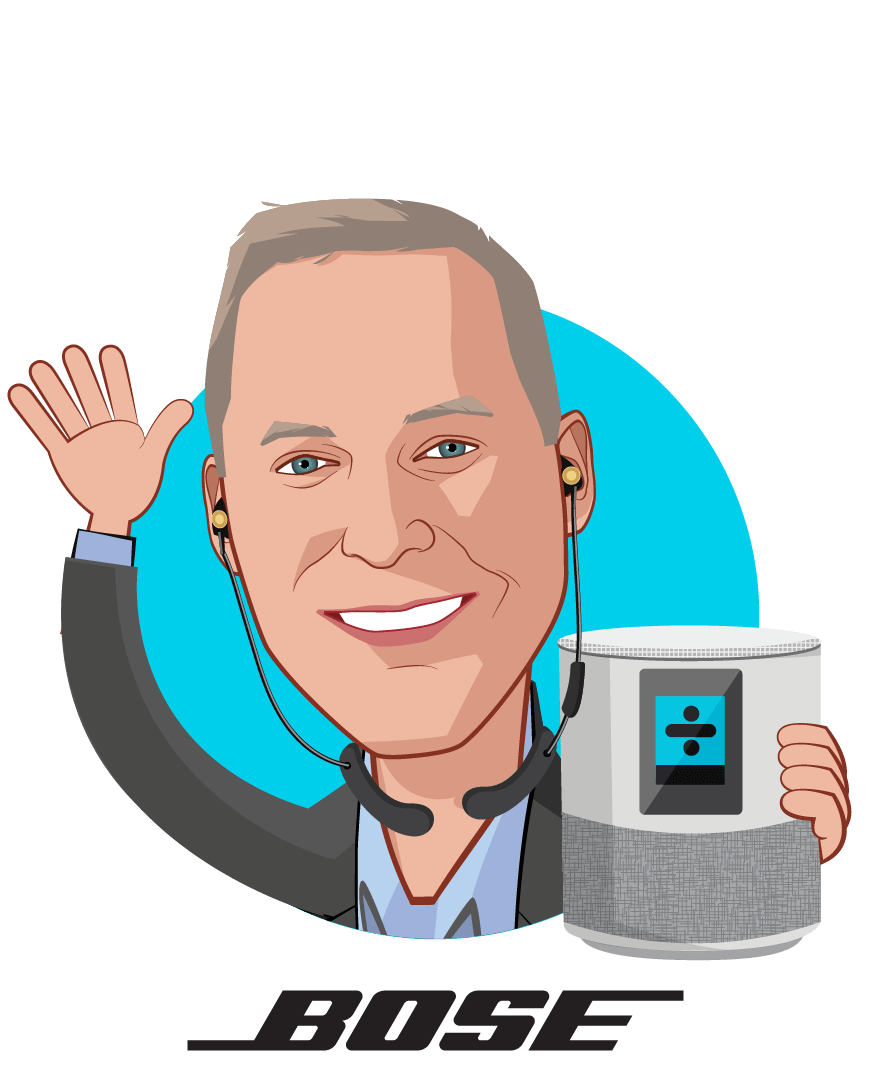 Phil Hess
CEO & President
Phil is the President and CEO of Bose Corporation, responsible for company operations worldwide.
Most recently, Phil has served as the Executive Vice President (EVP) of Global Product Development, Marketing and Sales. His journey to this role began in 1996 when he joined Bose working in new business development. In 2001, Phil transitioned to lead the product marketing function for our home entertainment products and then our advertising and PR functions. His responsibilities continued to grow as he became Vice President of the Home Entertainment Division where he spent the next eight years. Then in 2014, Phil moved into the EVP role with our three businesses (automotive, consumer, professional) reporting to him, in addition to our Product & Communication Design function and Global Sales.
Before joining Bose, Phil was a management consultant, focusing on business strategy and emerging businesses. Prior to that, he held jobs in optical physics research and software development.
During his career at Bose, Phil has made significant contributions to the development of new businesses. He played a critical role in launching the world's first consumer noise-cancelling headset in a partnership with American Airlines, and led the work with Apple for the SoundDock business.
Phil earned a Bachelor of Science degree in Physics from Union College, and a Master of Science degree in Mechanical Engineering and a Master of Business Administration from Duke University.
See All Speakers
Some additional speakers you may like