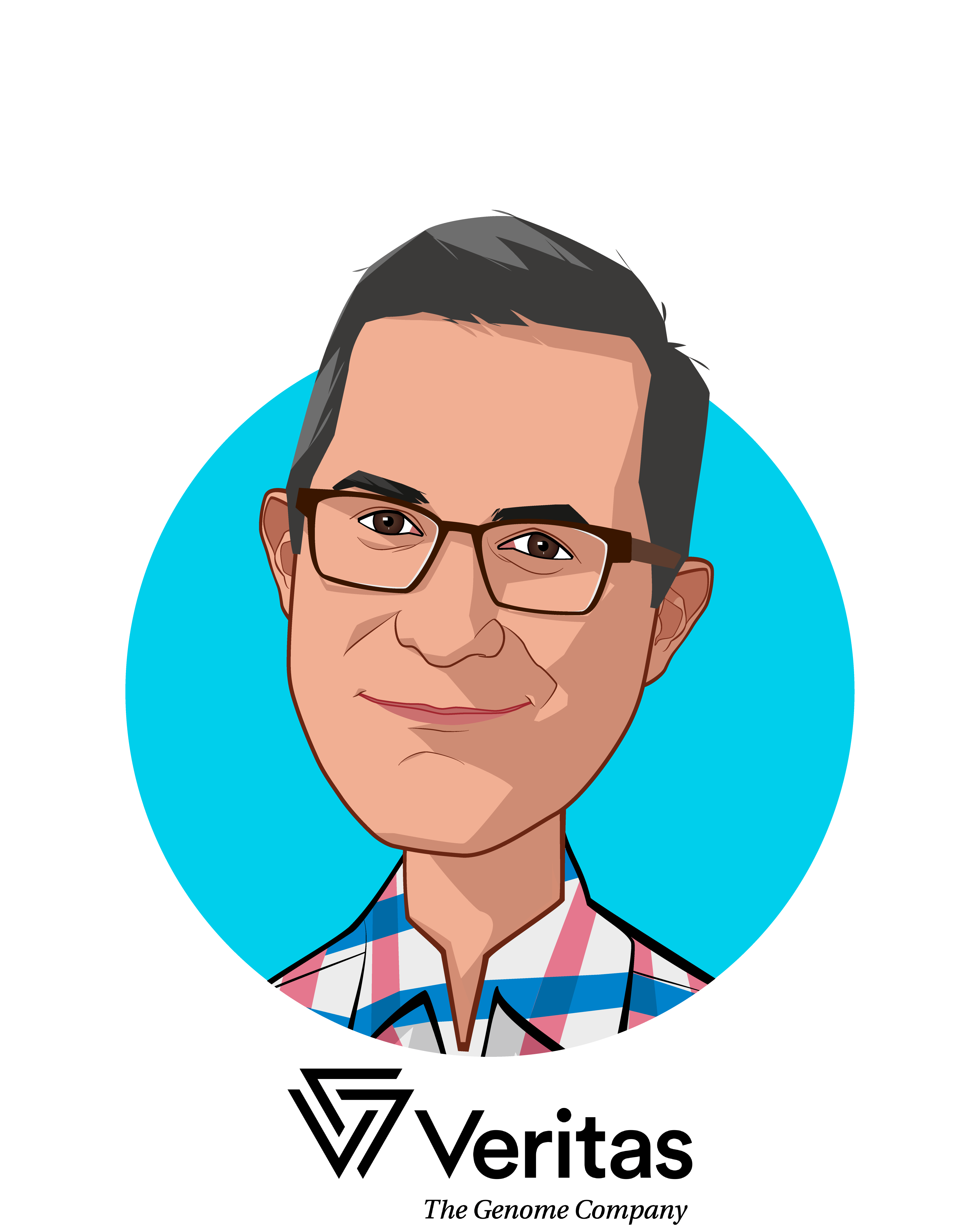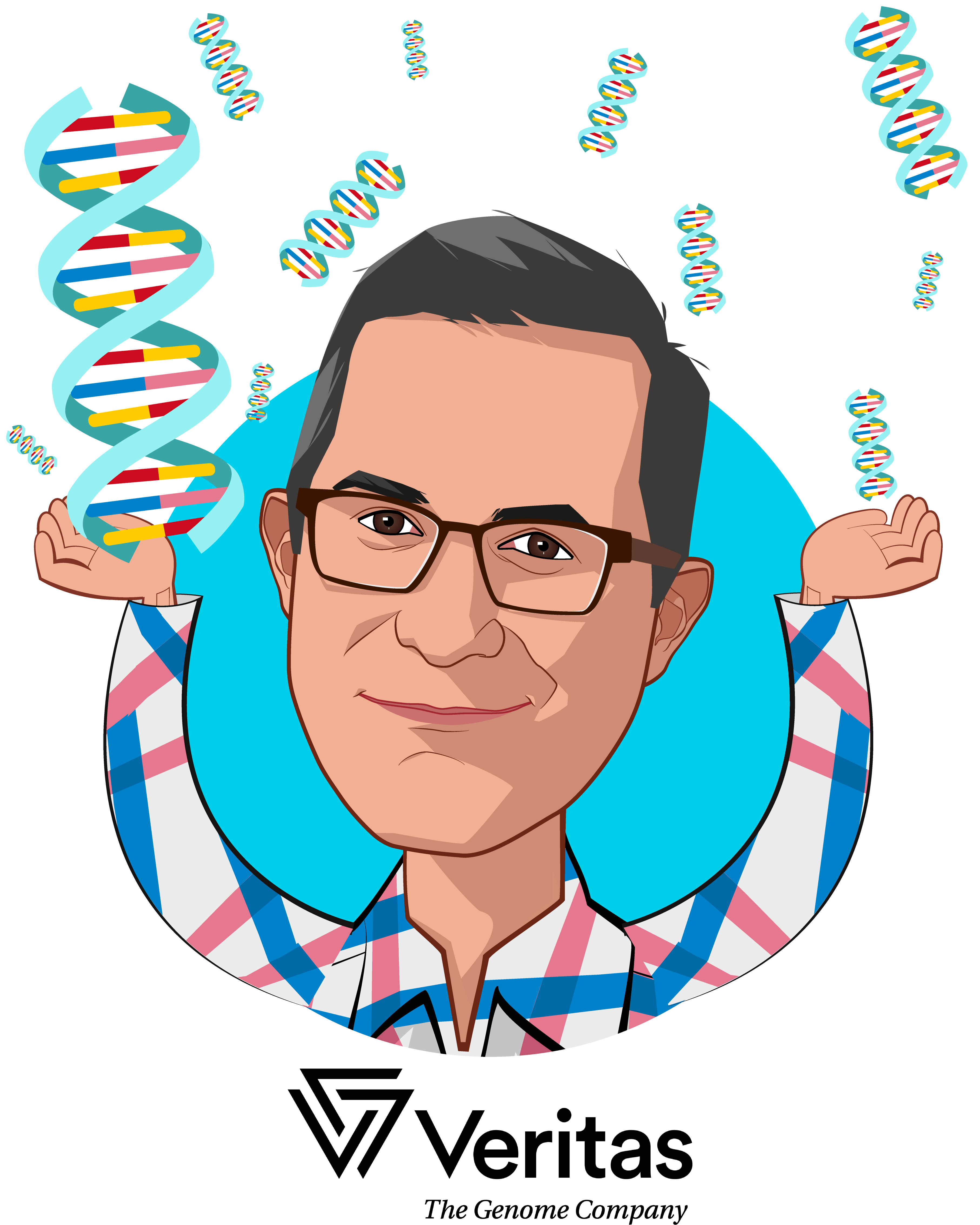 Rodrigo Martinez
Chief Marketing & Design Officer
Rodrigo Martinez is Chief Marketing & Design Officer at Veritas Genetics, The Genome Company. In 2016, Veritas broke the $1K genome barrier offering for the first time whole genome sequencing to consumers and physicians. Today Veritas is recognized as the leader in genomics offering a range of whole genome products to customers as well as to physicians in the top US clinics. In July 2019, Veritas broke the genome barrier again, setting the new the price at $599.
Before joining Veritas, Rodrigo was Life Sciences Chief Strategist at IDEO where he led and participated in teams working on health-related projects from medical packaging and health services to designing with bacteria and creating a brand for the year 2079. Prior to that he was a Principal with The Boston Consulting Group in Boston. With Juan Enriquez, Rodrigo co-founded Harvard Business School's Life Sciences Project and coined the term 'bioeconomy' in a series of papers and articles starting in 1997.
Rodrigo's work has been recognized by awards including Fast Company Most Innovative Co 2018, MIT Tech Review 50 Smartest Co 2016 & 2017, CNBC 50 Disruptor 2018, MDEA Gold Award, Core 77 Design Strategy, BCG Strategy Award, and a Webby. His work has been chronicled in WIRED, LA Times, HBR, EDGE-Serpentine Gallery, among other publications. Rodrigo has been on the stage at: TED Unplugged 2018, Summit at Sea, ARC Fusion, World's Top 50 Innovators, SXSW, and various TEDx events.
Rodrigo is working on a TV Series, a documentary and a kids book on the world of DNA. He is on the Board of Overseers of WGBH and on the Board of Advisors of Neo.Life. He has been a regular guest lecturer at Harvard and MIT. Rodrigo was a Bailleres Scholar at ITAM in Mexico City, and a World Bank scholar at Harvard where received an MPA/ID. He lives with his wife and two daughters in Massachusetts. Rodrigo is a freediver with a personal best breath hold time of 5' 10" and loves spicy food. You can follow him in Twitter @RodrigoATCG
See All Speakers
Some additional speakers you may like