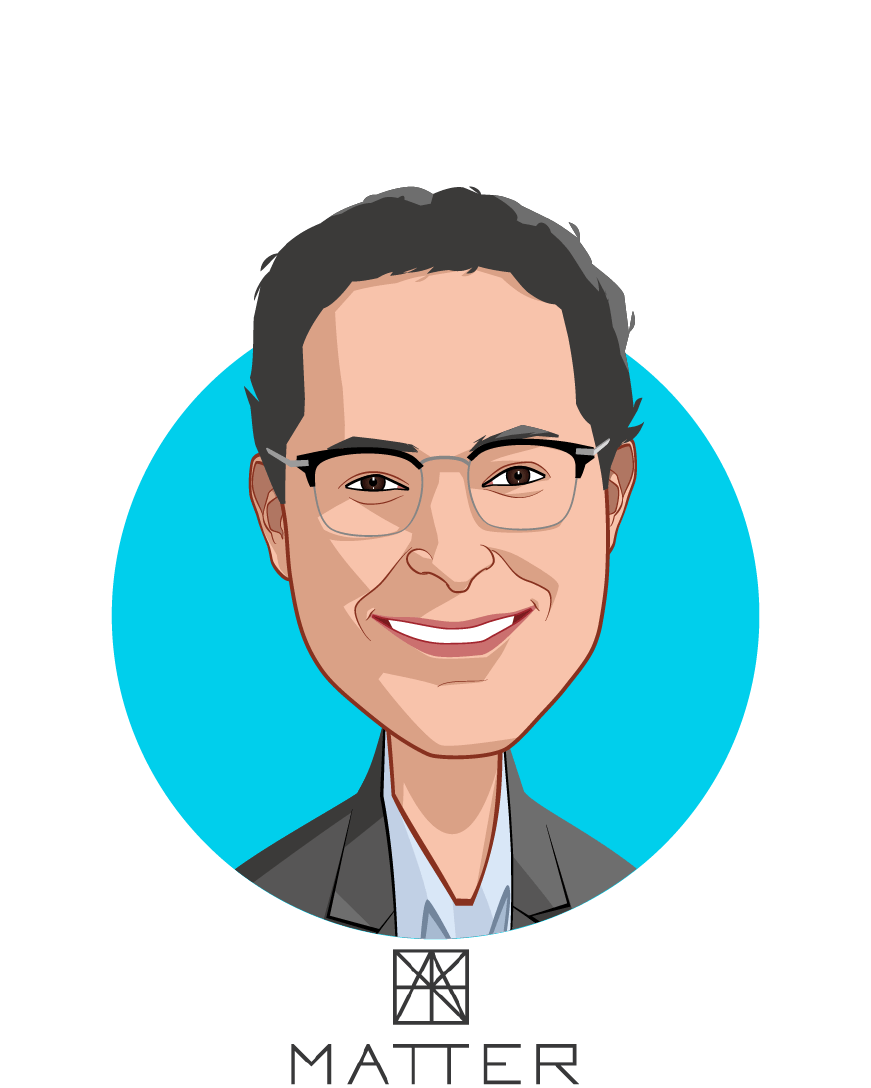 Steven Collens
CEO
Steven Collens is CEO of MATTER, a healthcare technology incubator and innovation center. It opened in February 2015 and nurtures entrepreneurs and innovators building next-generation health IT, medical device, diagnostic and biopharma technologies. MATTER works with 200 healthcare technology ventures and the company partners with 10 hospitals and health systems, five universities and more than 50 industry-leading companies. Steven is also senior advisor at Pritzker Group Venture Capital.
Prior to assuming his current role, Steven was senior vice president at Pritzker Group, the investment firm led by Tony and J.B. Pritzker. In that capacity, he led the team that created 1871, Chicago's center for digital startups that now houses more than 400 early-stage companies. He previously worked at Abbott in a variety of domestic and international functions, including product management, policy and public affairs. In 2005, Steven helped found ConstantWellness.com to give patients control over their health data and allow healthcare providers to coordinate care of their patients. Prior to Abbott, Steven served as legislative assistant to U.S. Senator Carol Moseley-Braun.
Steven holds an MBA from Northwestern University's Kellogg School of Management and a BA from Washington University in St. Louis. He serves on the boards of 1871, the Ann & Robert H. Lurie Children's Hospital of Chicago, the Chicago High School for the Arts and Hubbard Street Dance Chicago. He is also a Leadership Greater Chicago fellow and a member of the Economic Club of Chicago and the Commercial Club of Chicago.
See All Speakers
Some additional speakers you may like