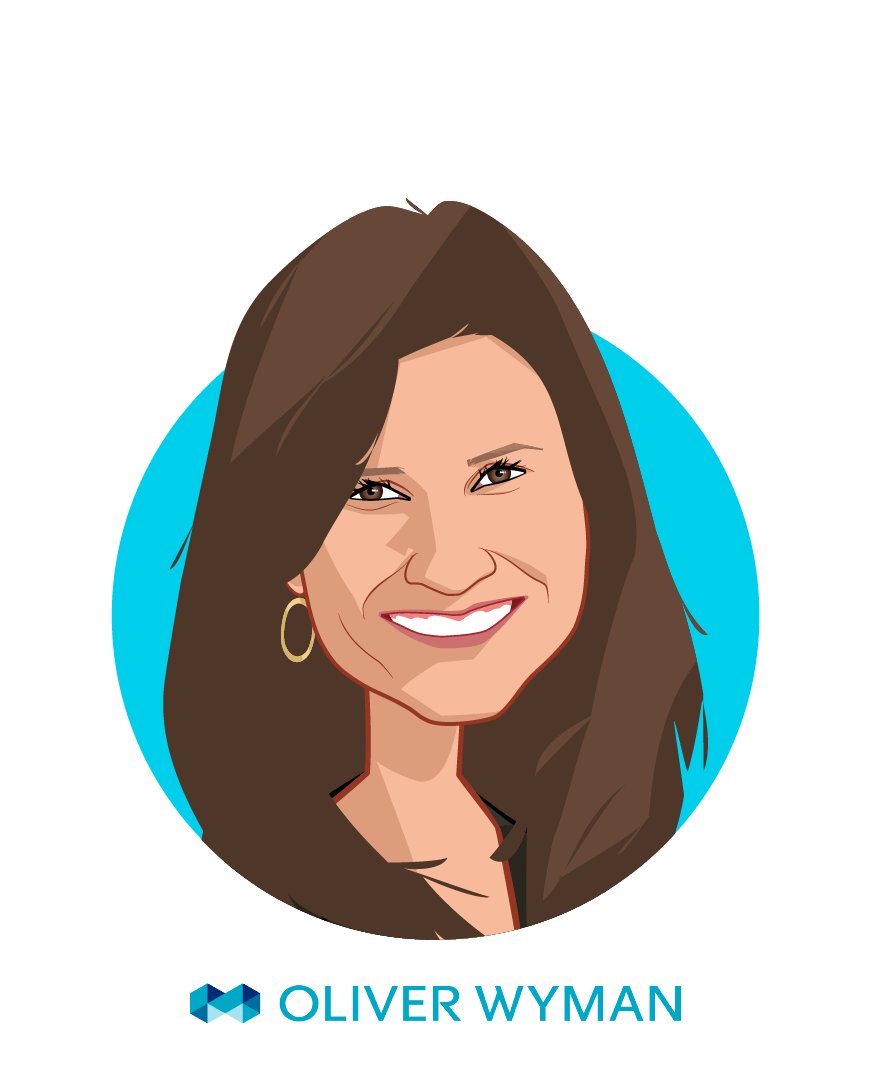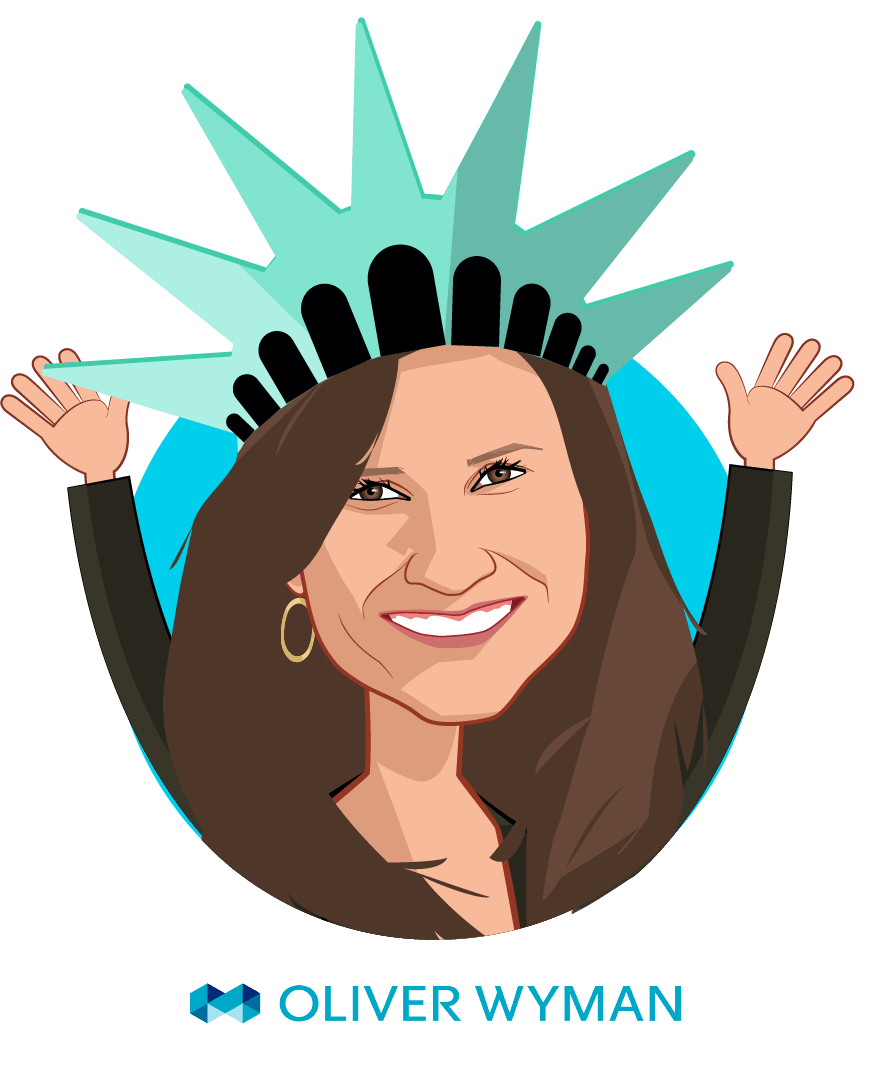 Helen Leis
Partner
Helen Leis is a Partner in Oliver Wyman's New York Office. She leads Oliver Wyman's consumer health innovation work, and is an expert in designing consumer-centric business models in health care, including product, experience, and operating models. Helen provides strategic planning, large-scale transformation, and organization alignment advice to senior executives in health plans, providers, pharma companies, and population health management companies. She is a frequent speaker and author on consumer health innovation (speaking engagements have included Morgan Stanley, Davos, Wharton, Columbia, NYC Health Business Leaders, OWHIC), and focuses her efforts on advising her healthcare clients on the shift to consumer-centric business models.
Representative experience
*For a $12B health services company and a media and entertainment conglomerate, driving multi-year development of first of its kind joint venture to drive consumer engagement and improve health outcomes
*For a $30B healthcare company, led transformation to align resources and operating models against new strategy and priority markets, nearly doubling operating margin for the business
*For a preeminent public health foundation, shed new light on the underlying motivations driving how vulnerable consumers (e.g., exchange-eligible, Medicaid, caregivers, ESL) differentially access health information
*For a $5B behavioral health company, led team through challenging shift to medical-behavioral integration, repositioning business from market laggard to market leader
*For a national population health management company, designed revolutionary consumer health journey and signature moments to drive consumer engagement with the company
*For a large regional Blue plan, advised on launch of company's first ever Consumer LOB, boosting overall membership by 10 percent in a highly competitive market
*For a U.S. federal agency, led a number of strategy and marketing efforts; of particular mention was the development of a strategic plan to tackle obesity in the U.S. Advised senior executives to re-align staff and financial resources, as well as research, communication, program, and policy efforts, with priority needs of the agency, the country, and with Congressional intent
*For recent thought work see perspectives shared on Oliver Wyman Health, interviews on YouTube, and panel role in Oliver Wyman session in Davos
Helen earned a B.A. in economics and history from the University of Virginia and an M.B.A. from at Duke University. She lives in New York City with her husband and two children. She is a mom of twins, and in what spare time she has, she does CrossFit.
See All Speakers
Some additional speakers you may like