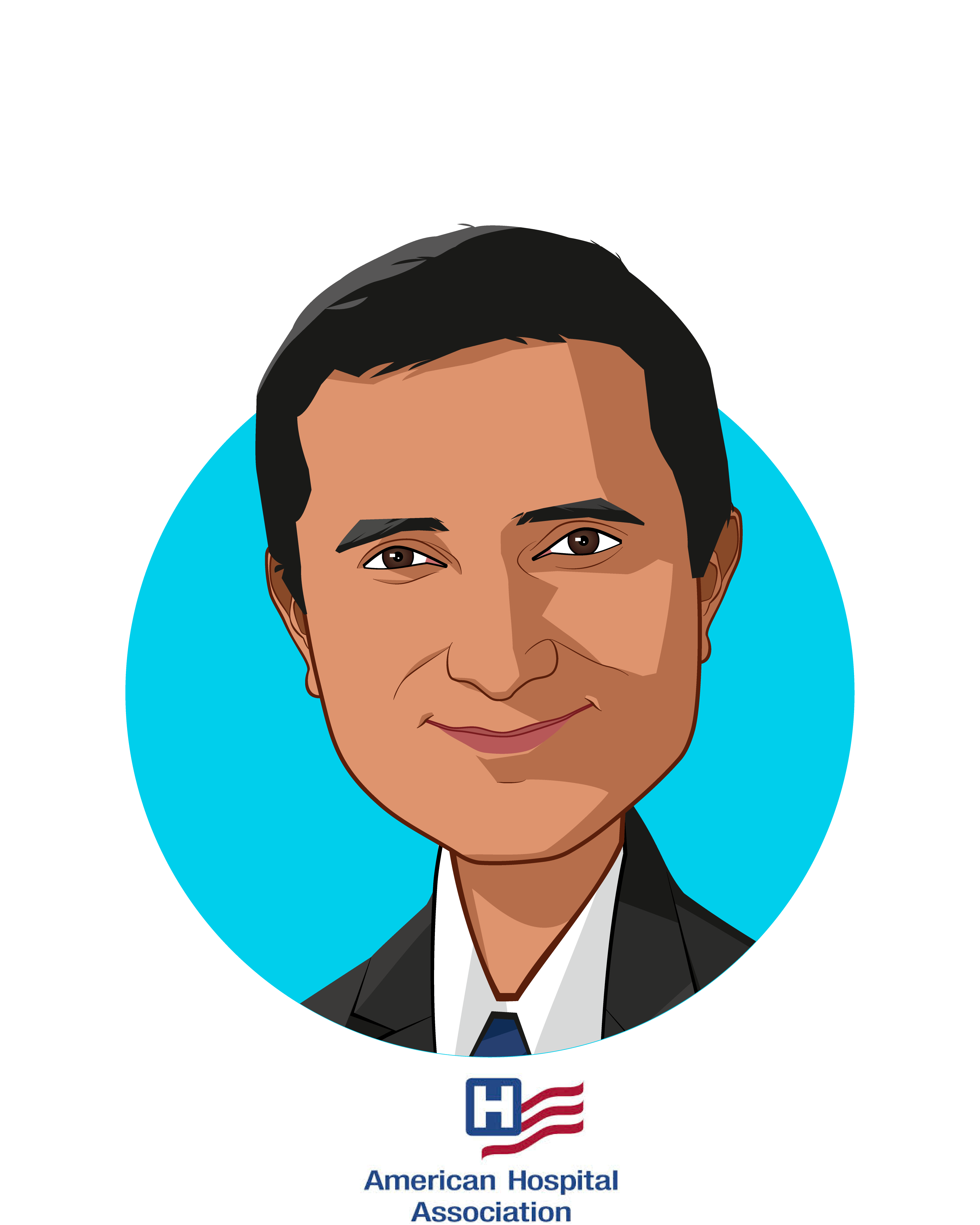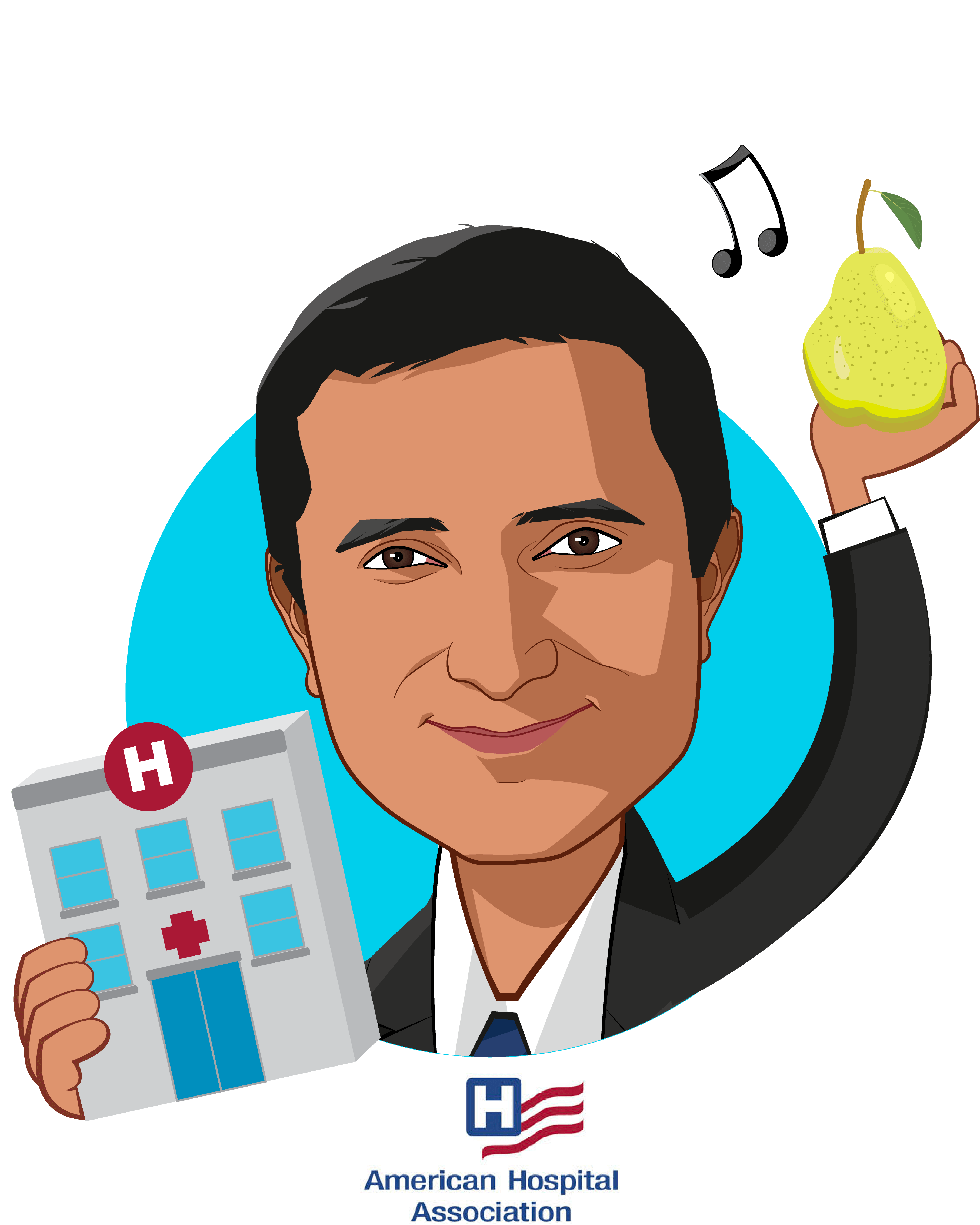 Jay Bhatt, DO, MPH, MPA, FACP
SVP & Chief Medical Officer
Jay Bhatt is the senior vice president and chief medical officer of the American Hospital Association (AHA), president of HRET and serves on the executive team for the AHA Center for Health Innovation. Most recently, he was the first chief health officer at the Illinois Health & Hospital Association. In this role, he led large improvement projects including the Hospital Engagement Network (HEN), which is aimed at reducing readmissions and hospital-acquired conditions. He has launched several improvement collaboratives, managed the Medical Executive Forum, led the Midwest Alliance for Patient Safety, launched a physician leadership academy, and designed and advanced a statewide high-reliability initiative.
Previously, he was managing deputy commissioner and chief innovation officer for the Chicago Department of Public Health (CDPH). There he led the implementation of Healthy Chicago — the city's public health agenda, innovations in cross-sector partnerships, predictive analytics, epidemiology and informatics. He led the department to be internationally and nationally recognized in their approach to using predictive analytics to improve food inspections, chronic disease, West Nile and lead inspections. He also led a groundbreaking initiative with Advocate South Asian Cardiovascular Center in developing the South Asian Healthy Eating Benefits program along with a partnership to reimagine community benefit spending with Presence Health. Under his leadership, the Chicago Department of Public Health was awarded Local Health Department of the Year, and received an award from the National Forum for Heart Disease and Stroke Prevention.
He also is a practicing internal medicine physician for Erie Family Health Center in Chicago serving vulnerable populations and is a member of the Feinberg School of Medicine at Northwestern faculty and the University of Michigan Medical School faculty. He graduated from the University of Chicago in 1999 with a degree in economics. In 2008, Dr. Bhatt received both his medical degree from the Philadelphia College of Osteopathic Medicine, and his Master in Public Health degree from the University of Illinois at Chicago School of Public Health. In 2012, he received his Master's in Public Administration from the Harvard Kennedy School of Government as a Zuckerman Leadership Fellow and Mongan Commonwealth Fund/Harvard Minority Health Policy Fellow. He was a White House Fellows National Finalist in 2013. He is an American College of Physicians Walter McDonald Young Physician Awardee, 40 under 40 health innovator award recognition, and selected to the prestigious Presidential Leadership Scholars Program in 2016. He enjoys exploring Chicago with family and friends including trying different restaurants. He also enjoys teaching dance in the community.
See All Speakers
Some additional speakers you may like
Former U.S. Representative, RI; Co-Founder, One Mind, and Founder, Kennedy Forum
Kennedy Forum