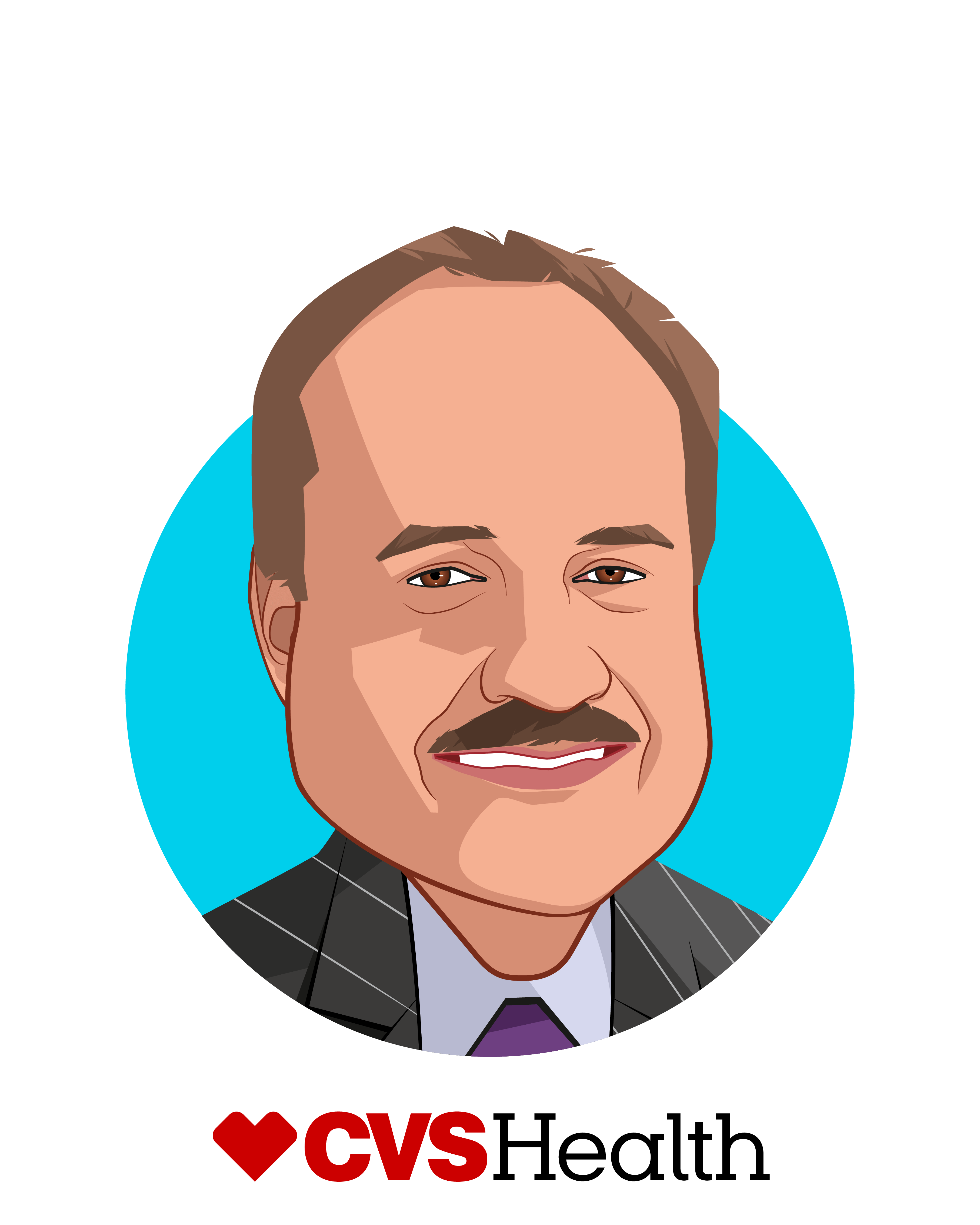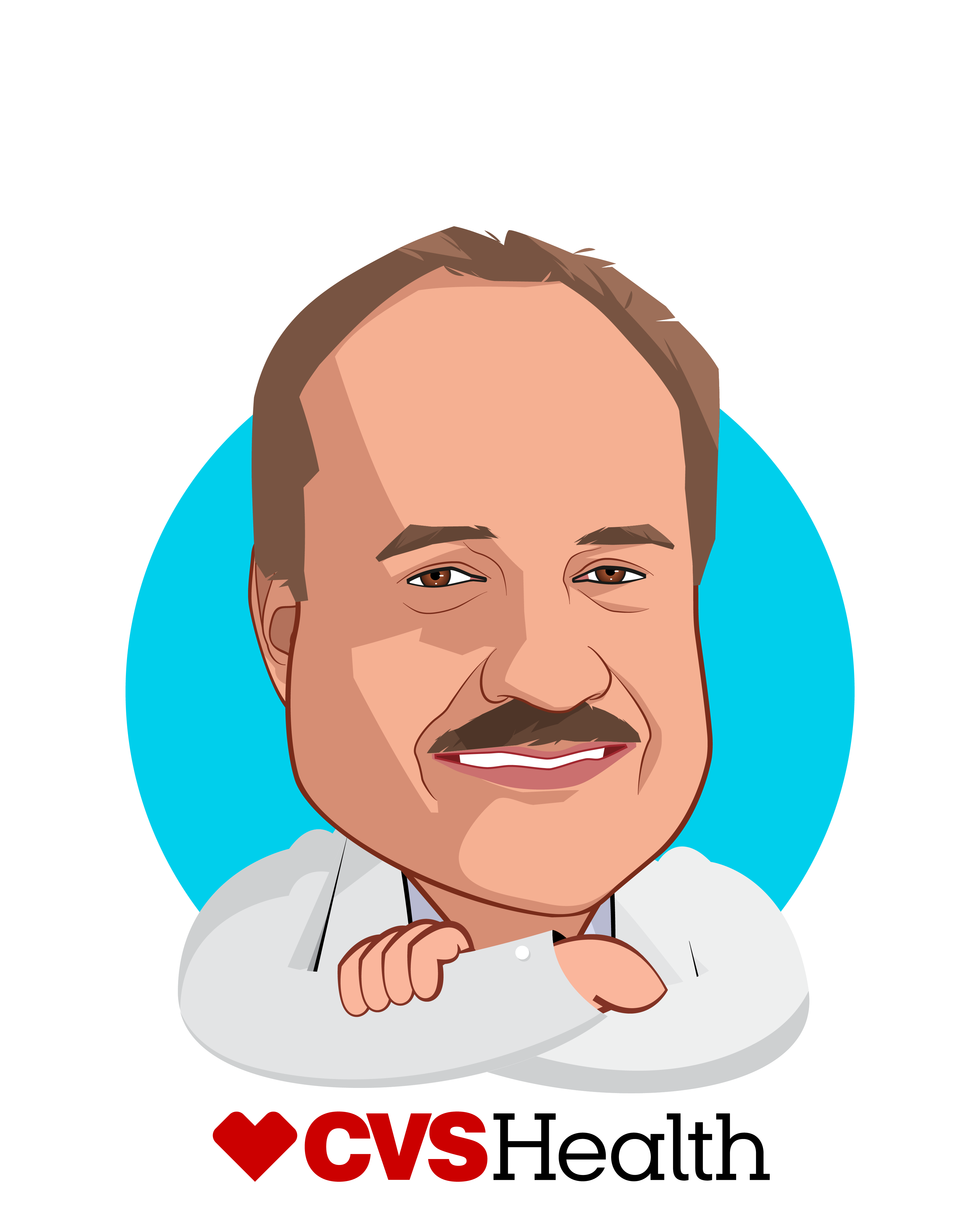 Larry Merlo
President and Chief Executive Officer
Larry Merlo is President and Chief Executive Officer of CVS Health, the nation's premier health innovation company helping people on their path to better health. The company, with $194.6 billion in net revenues for 2018, touches more than 100 million people each year through its unique combination of assets, including more than 9,900 retail locations, approximately 1,100 walk-in medical clinics, a leading pharmacy benefits manager with approximately 92 million plan members, a dedicated senior pharmacy care business serving more than one million patients per year, expanding specialty pharmacy services, and a leading stand-alone Medicare Part D prescription drug plan. CVS Health also serves an estimated 38 million people through traditional, voluntary and consumer-directed health insurance products and related services, including rapidly expanding Medicare Advantage offerings.
Under Merlo's leadership, CVS Health is pioneering a bold new approach to total health by making quality care more affordable, accessible, simple and seamless. CVS Health is community-based and locally focused, engaging consumers with the care they need when and where they need it. As part of this deep commitment to public health, in 2014 the company announced the landmark decision to be the first major retail pharmacy to eliminate tobacco sales in all of its stores. To reflect this broader health care commitment, the company subsequently changed its corporate name to CVS Health.
Merlo, a pharmacist by education, joined CVS Pharmacy in 1990 through the company's acquisition of Peoples Drug. Prior to assuming the role of President and CEO in 2011, Merlo held positions of increasing responsibility, most recently President of CVS Pharmacy. Under his leadership, the company completed some of the most successful acquisitions in the history of retail pharmacy and delivered significant organic growth in major markets across the country.
Merlo currently serves on the Board of the National Association of Chain Drug Stores (NACDS) and the University of Pittsburgh's Board of Trustees. He also serves on the Business Roundtable Executive Committee.
He is a graduate of the University of Pittsburgh School of Pharmacy.
See All Speakers
Some additional speakers you may like