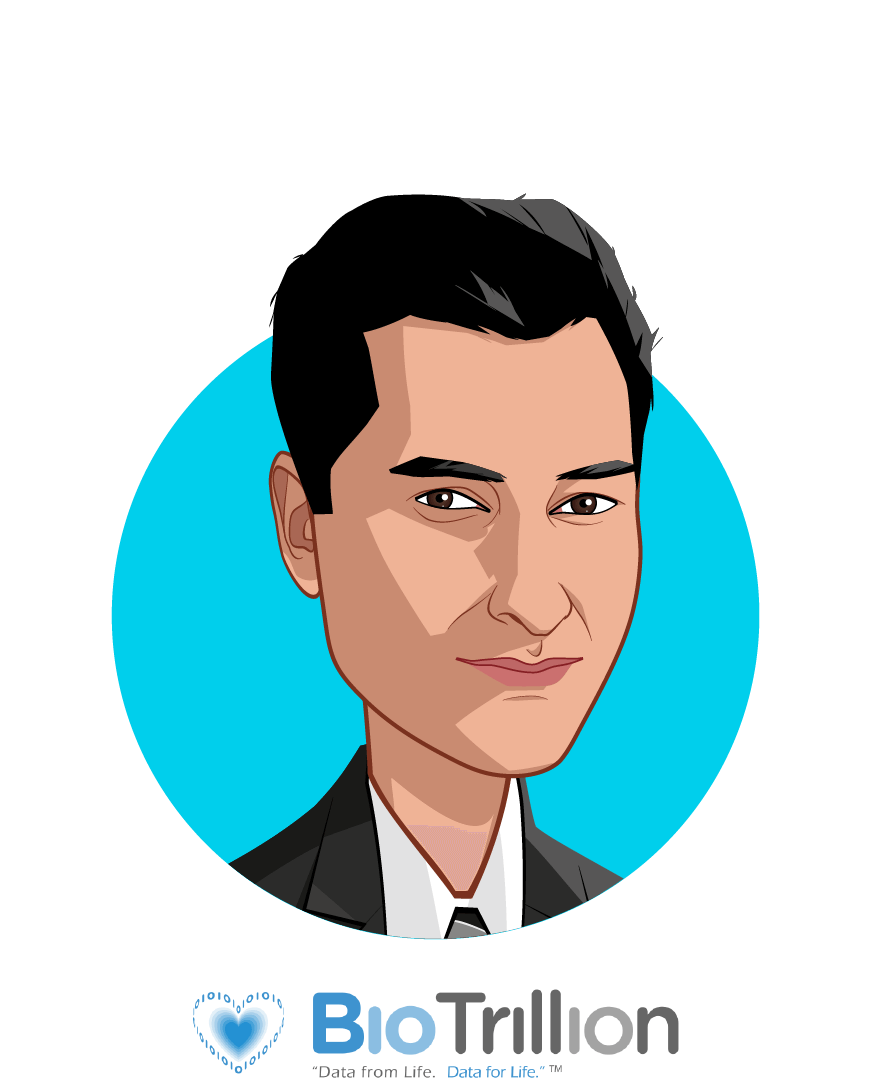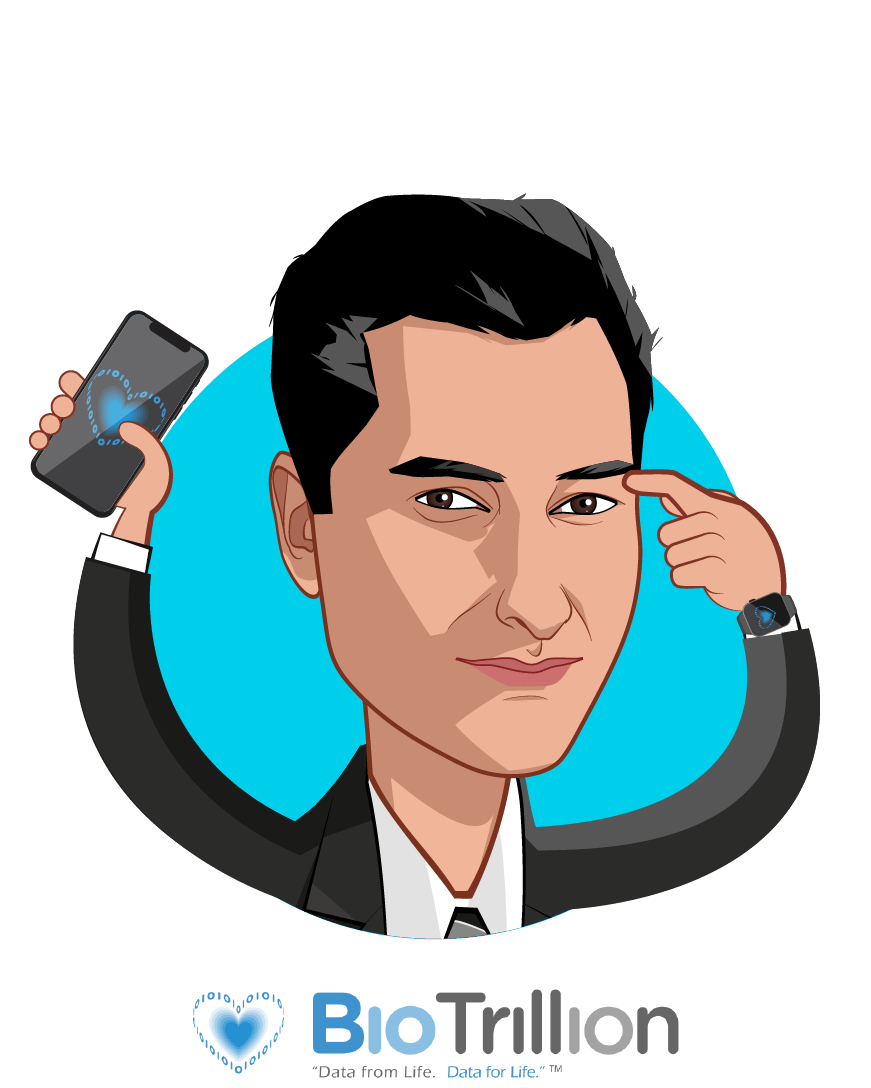 Savan Devani
Founder & CEO
Savan Devani is the Founder and CEO of BioTrillion, a health technology company developing an AI-based platform called BioEngine4D to generate novel "digital biomarkers" in Neurology with applications in:  data-driven drug development and digitally detecting developing diseases.
Previously, Savan spent the majority of his 15-year career in the Life Sciences industry working with hundreds of public and private corporations as a healthcare investment banker with Citigroup and Deutsche Bank.  From Analyst through Managing Director, Savan led 40 M&A, IPO, and financing deals, totaling $35 billion, and learned many invaluable lessons working with clients across the spectrum of drug, diagnostic, and device technologies, such as Amgen, Eli Lilly, Fosun, Masimo, Medtronic, Pacific Biosciences, Shanghai Pharma, and many others.  Savan began his career as a little bioengineer in a big lab at Life Technologies.
Savan graduated with a M.S.E. in Bioengineering from the University of Pennsylvania and a B.S.E. in Bioengineering focused in Computer Science from the University of California at Berkeley.
After many years of academic and professional experience in the healthcare field, a deeply personal experience later in life made Savan truly realize how much in healthcare needed to change – his mother was abruptly diagnosed with stage 4 cancer.  This compelled Savan to ask "where were all the signs" and "isn't there a better way," which led him back to his Bioengineering roots by founding BioTrillion, Inc.
See All Speakers
Some additional speakers you may like